Announcement - School Book Fair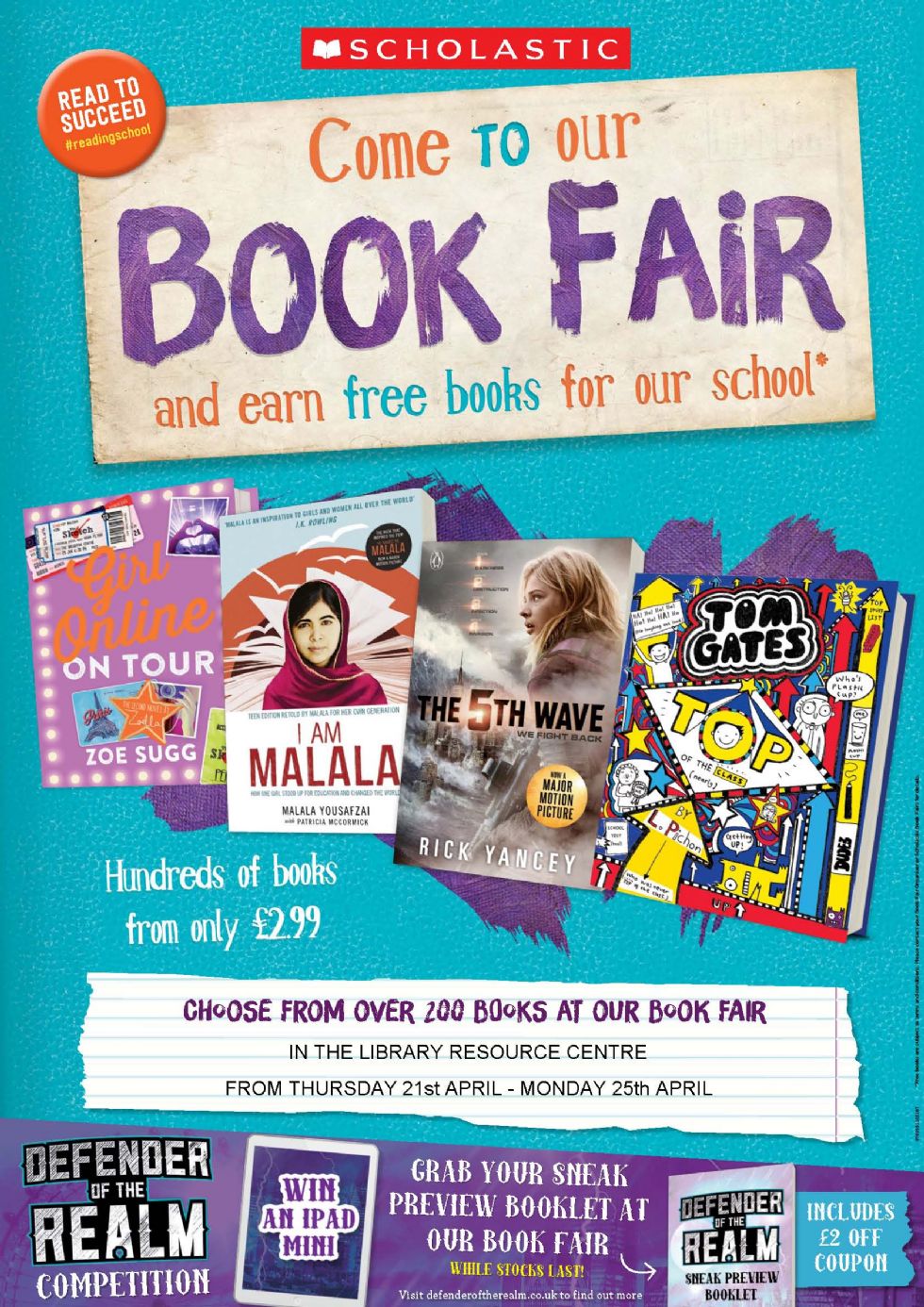 The Library will be holding a Scholastic Book Fair from Thursday 21 April to Monday 25 April. As in previous years there will be a wide range of books available to suit all tastes and reading abilities. This is a great opportunity for students to choose from over 200 books from leading children's and young adult authors. Prices start at only £2.99 and there are discount vouchers in the promotional leaflets available in the Library. There are also World Book Day £1 vouchers available from Library staff which can be used against book purchases.
Mrs Keating in the Library will also be running a Prize Draw during the Book Fair which is open to all students visiting the Fair. The first prize is a £15.00 voucher and second prize, a £10.00 voucher to be spent on books at the Fair.
The Book Fair is not only a great opportunity for students to add to their book collection but also an opportunity to earn 'free books' for the school. All purchases made during the Book Fair contribute to the number of free books the school is given.
As well as being open during the school day, the Library will be open until 4pm during the event for students to go and see what is available as well as to make their purchases. We would like to thank parents in anticipation of their support of this event.