Race2Rio Competition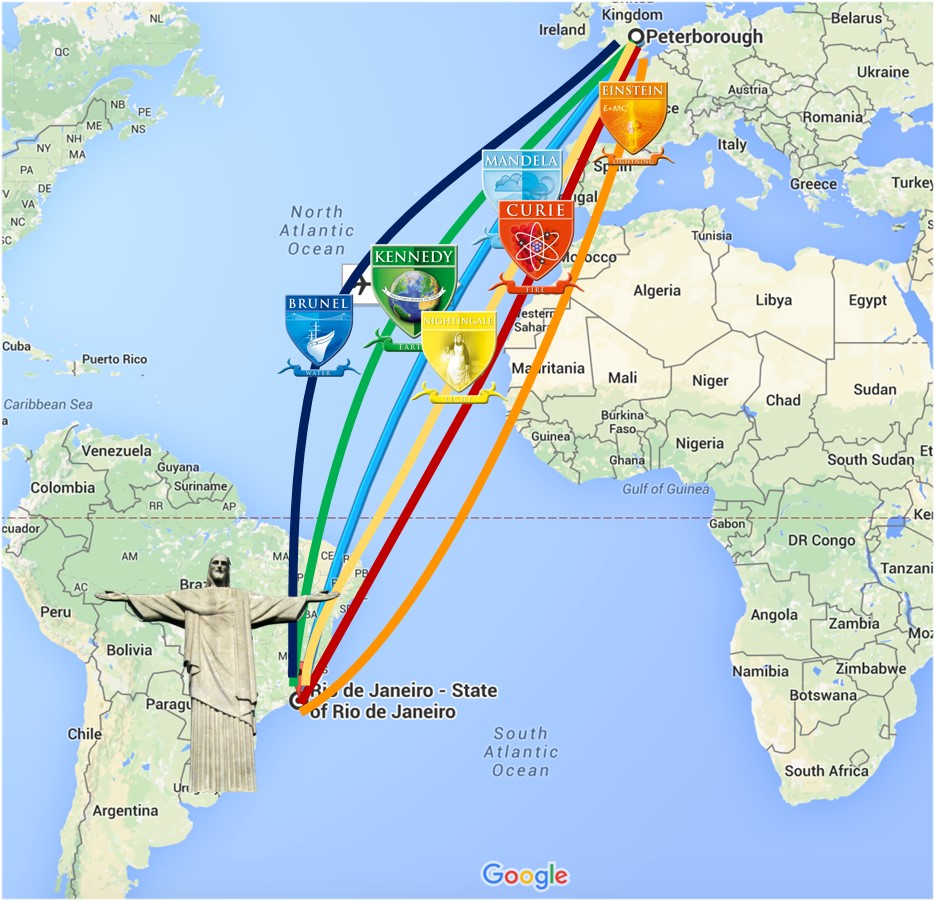 The Race2Rio competition, which starts today (Monday 18 April) has been designed to increase inter-house competition and increase participation in lunchtime and after school clubs as well as the awareness of the Rio 2016 Olympics and Paralympics which take place in August and September.
The distance from Peterborough to Rio de Janeiro is 5,815 miles, every time a student attends any after school or lunch time club they will be awarded 2 miles for their house. The first house to reach Rio by earning the 5,815 miles needed to reach their olympic destination will win the race.
Not only will the students be helping their house get to Rio, but each student will be issued a loyalty card at their first extra-curricular club. Every time a student attends a club the teacher or club leader will sign to confirm their attendance.
Once they have attended 4 clubs and the loyalty card is complete, they must hand this in to a member of staff or Mr Rasib who will give them a replacement. Each completed loyalty card will then be used as a raffle ticket for the prize draws which will be made at the end of the Summer term (July) and end of the Autumn term (December)so our new year 7s will also have the chance to take part from September. Students can complete as many loyalty cards as they want – so the more clubs a student attends the more cards they will complete – every completed card increases their chances of winning a prize!
A presentation will be given to all forms during Tutor Time to explain the competition over the next few days.
May the best house win!