Challenging Expeditions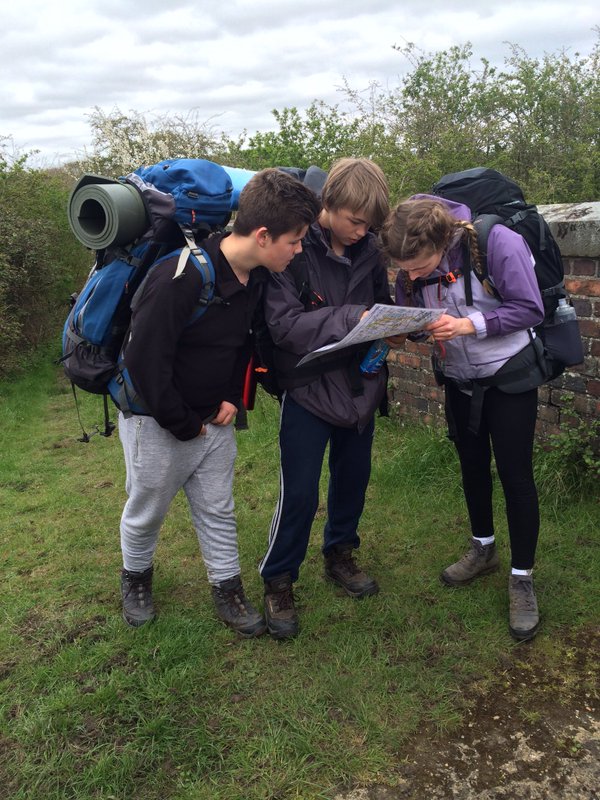 It is that time of year again when our students are out practising for their final Duke of Edinburgh expeditions which take place in June and July. Despite changeable April weather, teams of Year 10 and 12 students headed out on two consecutive weekends. Their pre-planned treks took them through the villages around Sacrewell Farm near Wansford using their excellent map reading and compass skills learnt in the classroom.
On arrival Friday evening the students practiced their camp craft skills, erecting their tents ready for sleeping and cooking their own evening meal on 'trangia' camping stoves. The weather varied from weekend to weekend with the first group of students battling rain and snow and the second walking in lovely sunshine.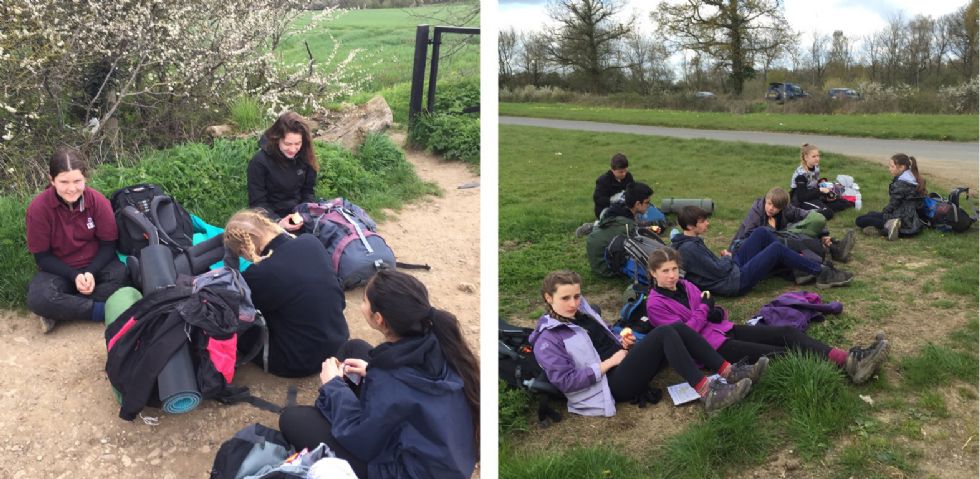 Year 12 student, Alice Taylor who was volunteering as a helper on both weekends said "I am currently doing my Gold Award. I did my Bronze in Year 10 and have found the DofE Scheme really good for developing leadership and teamwork skills as well as independence as you are responsible for your own cooking and carrying your own stuff. "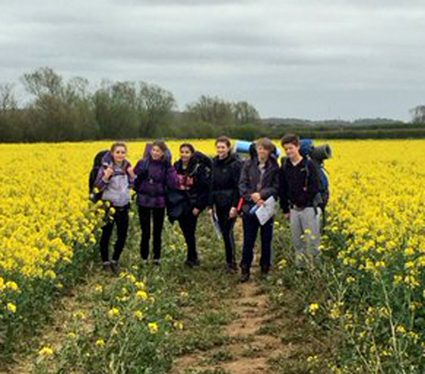 "The weekends went very well" she continued "both groups were very strong. On the Saturday of the first weekend the weather was miserable and the students, understandably, were very reluctant to get out of their tents but once they were up they just got on with it."
Year 10 student Adam Niwaz commented that "I have developed better teamworking skills and I can now use a map and take and find grid references. I am enjoying the award and it was good to put the skills I have learnt in the classroom into practice on the expedition."

The expedition is only one part of the Duke of Edinburgh Bronze award, the students also get involved with volunteering for local charities or sporting organisations, providing their time and services. The students are now looking forward to the assessed expeditions which will take place at Wing in Rutland.
Duke of Edinburgh Leader Mr O'Connor said, "Well done to all the students that took part, they all performed exceptionally well and were a real credit to the school. Thank you, as ever, to all the staff who give their free time to support our young people."