Building Confidence through BMX Stunts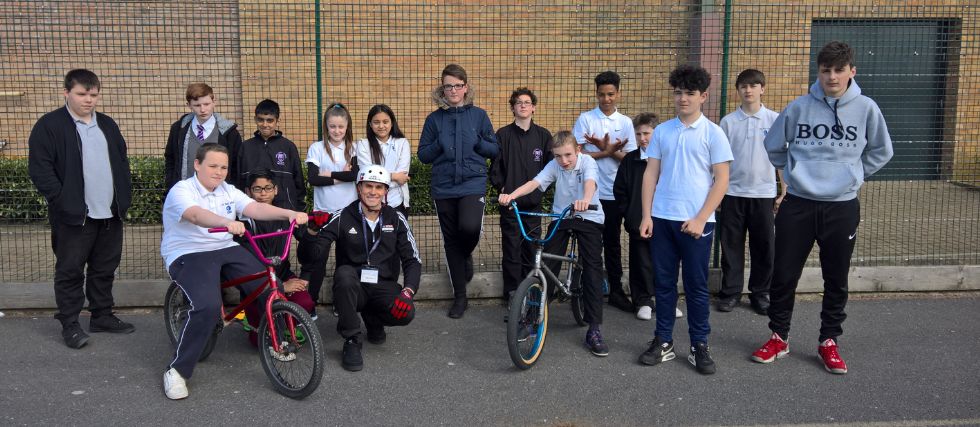 On Tuesday 3 May, Mike Mullen from BMX Academy came into school to work with students from Year 7 to 9 in the Skillforce Group. He had the group getting involved with a variety of stunts, from performing wheelies to jumping off of a set of ramps.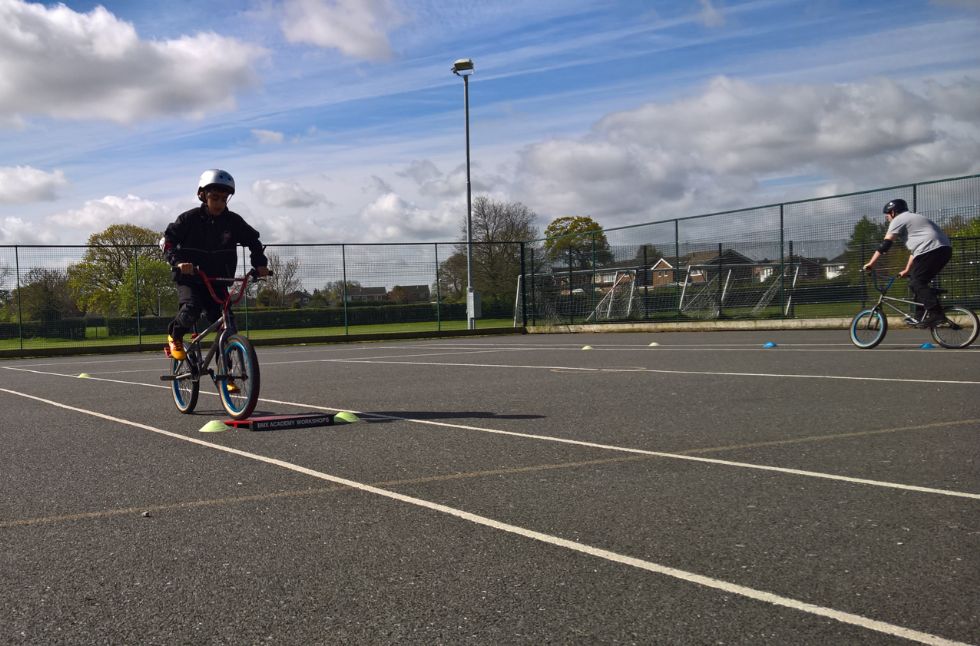 At first some of the students felt a bit nervous trying the different stunts, but by the end of the session, Mike had everyone performing a new stunt and getting them out of their comfort zones. Everyone enjoyed the session and learned something new.
To finish off Mike showed off with a few tricks of his own, including jumping over eight students laying down.
Mr Braby, a member of the PE team who led the session, said "It was great to see students participate in a new type of cycling, they all seemed to 'wheelie' enjoy the session and had a positive attitude throughout. Even the not so confident students were able to jump off of a ramp and perform some stunts! It was amazing to see the students develop their confidence throughout the session. Hopefully this will encourage more students to go out of their comfort zones and try new challenges!"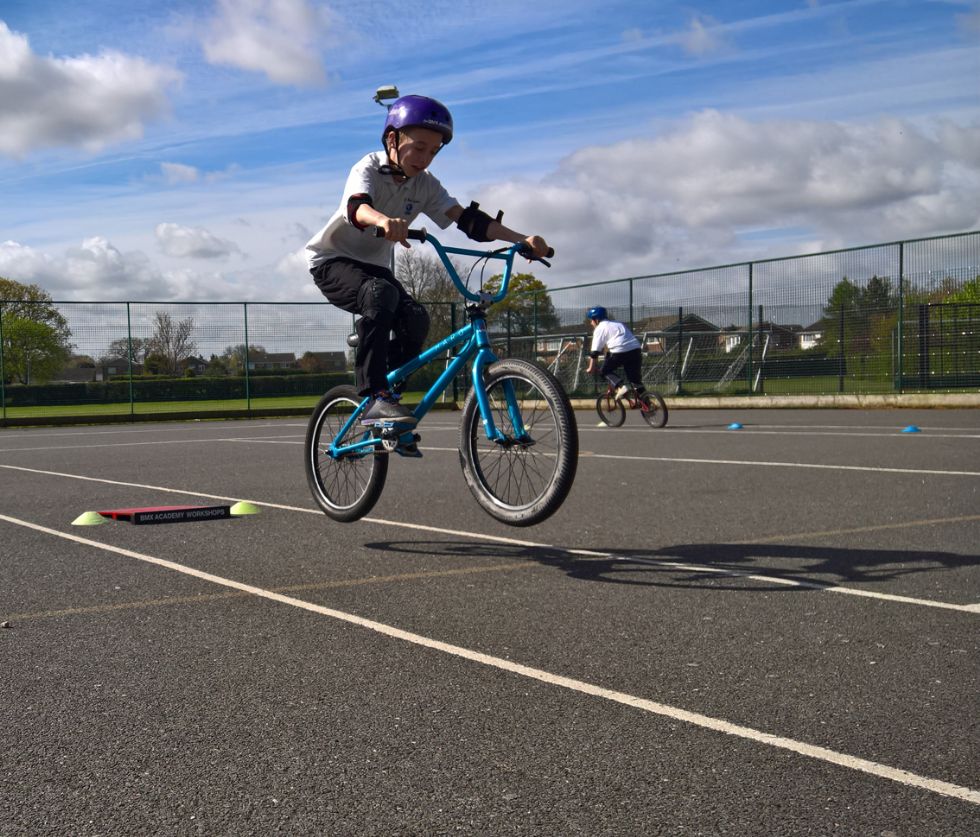 Mike Mullen has been riding BMX bikes for over 20 years and as a shy child lacking self-confidence it helped to build his confidence, gave him goals to aim for and a sense of achievement. During his career he not only travelled the world but has won many accolades from some of the sports greatest events including the Download Festival, Urban Games and the European X Games. Being involved in sport has allowed Mike to build life skills to be proactive and independent, which have transferred into other areas including education and business, leading him to become an athlete mentor and to establish the BMX Academy working in schools on a number of motivational projects, specialising in building self-confidence through taking students out of their comfort zones.
Mike says "Being an athlete mentor is an amazing job. It gives me the opportunity to meet people from all walks of life who need a bit of direction and to try to help them improve their life chances."