Fond Farewell to Year 13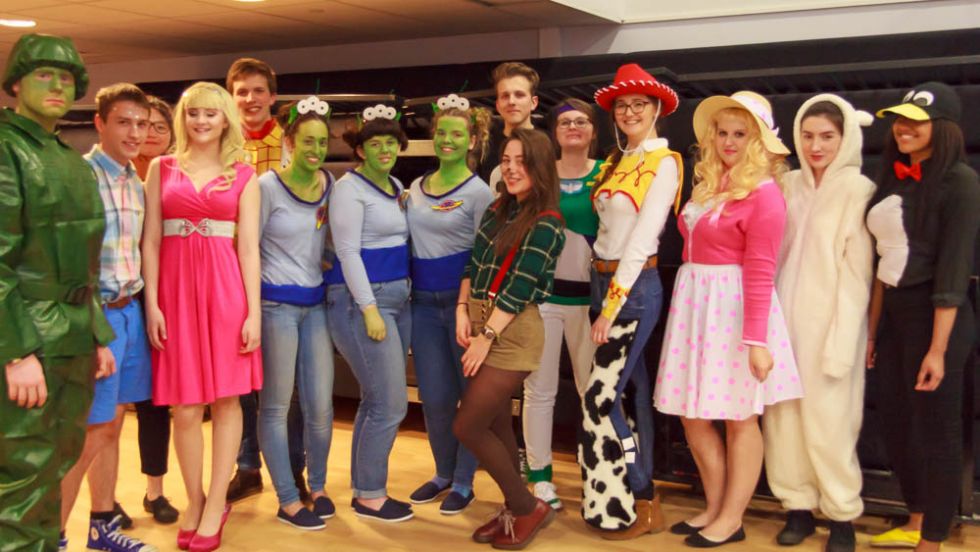 It is that time again, when we start to say farewell to our students – the first to leave are Year 13 who will only now attend school to take their exams.
The students celebrated their last official day at Jack Hunt School on Wednesday wearing fancy dress and enjoying a celebratory Assembly in the afternoon. There were many different themed outfits but one of the biggest groups dressed as characters from Toy Story lead by Head Boy James Newton and Head Girl Lizzy Bowes. Visit the gallery to see more of the characters that attended Jack Hunt on Wednesday.
At the Celebration Assembly in the afternoon students were entertained with musical performances including Katie; Charlie and Beth with their own interpretation of 'I Will Survive' and instrumentals from Jurgis and the Bottlemen and from Claire, Alfie and Josh which were enjoyed by all.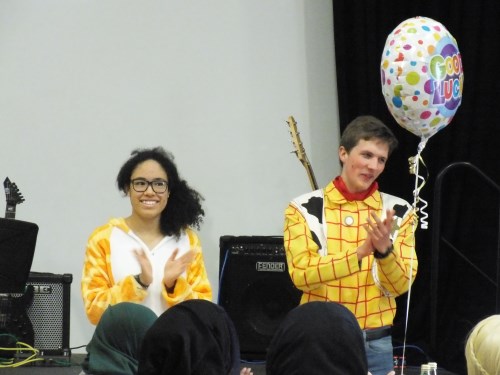 In his speech Mr Fricker, Head of Sixth Form, thanked this year's sixth form leavers for their warmth and appreciation saying "What makes this group of individuals stand out is the one word "warm". Other groups have not exuded as much warmth as this year's Year 13s. We have felt appreciated by you not only for what I and Mrs Watson have done but what the school has given you, both as a group and as individuals. You are an amazing group, with a sense of fun and a cohesive identity and should be very proud of what you have achieved and what you are going onto achieve. I am really proud of who you are, what you have become and what you have done for the school." He finished with "We wish you all the best and thank you for being a brilliant collection of people."
Mrs Kilbey, Headteacher added to this saying "The amazing things you have done include your charity fundraising over the years, the sports leadership with local Primary schools and your mentoring but it is not only what you have done but the way you have done it – with warmth!" She continued saying "You have made a significant difference to the school and have bought into the school values and with these you will stand out at university and in your future lives because of your values of treating others with respect. We will miss you and wish you the very best of luck!"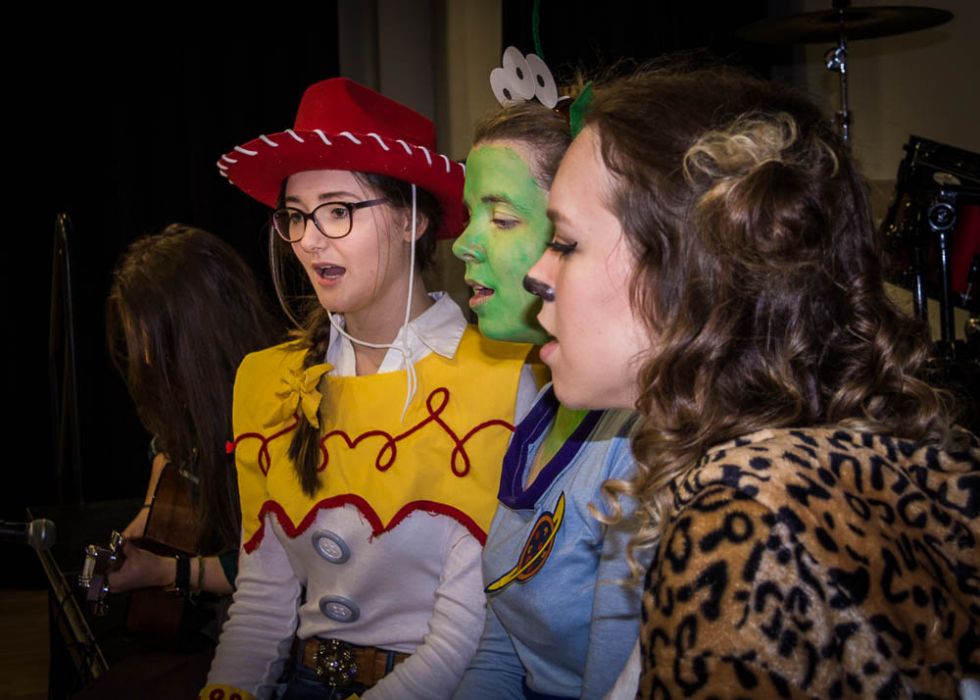 There were also the annual awards that had been voted for by the students which caused much laughter including Best Personality; Best Lightweight; Cleverest; Best Couple; Vainest; including some tongue in cheek' awards such as Best attendance; Coursework dodger and Food Scrounger. The Year 13s then enjoyed reminiscing with a video including photos and funny videos taken during their school lives here at Jack Hunt followed by the annual farewell video from staff.
We would like to wish our Year 13s the very best in their exams over the coming weeks and for their future lives.
Visit the Gallery to see more photos of the event.