Orchestras Live with Britten Sinfonia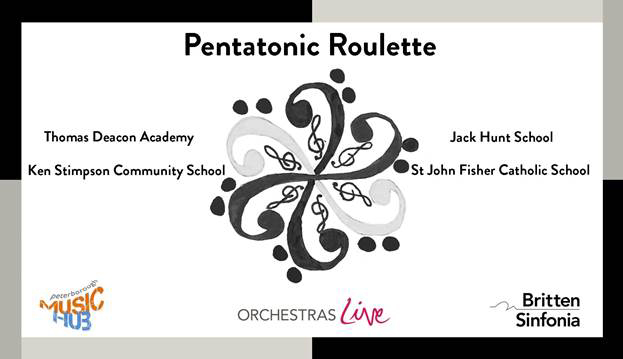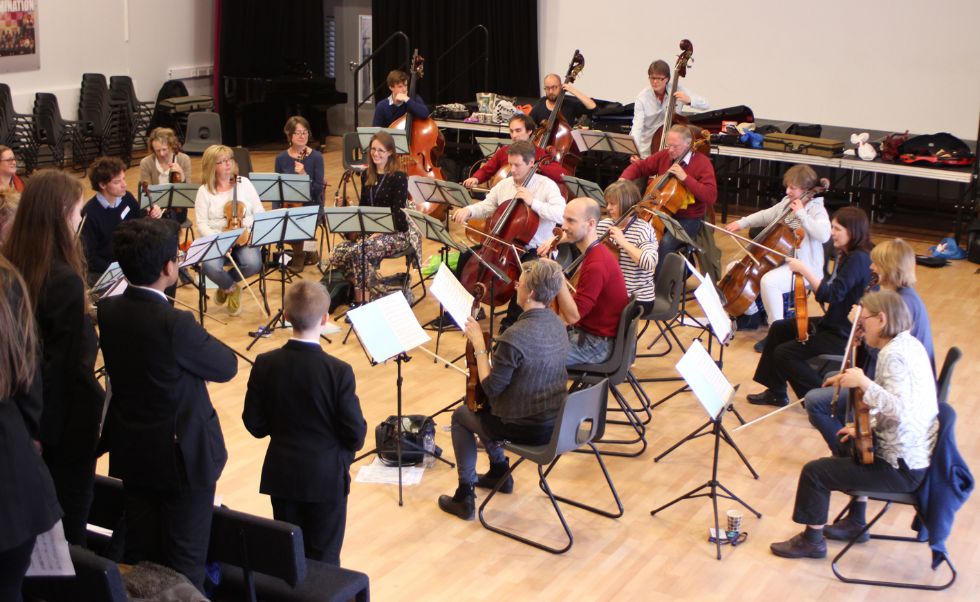 Over the past three months, students from four Peterborough secondary schools have been working with workshop leader Tim Steiner and a group of musicians from Britten Sinfonia to explore performing and composing; working in small and large groups; and to develop skills as artistic young leaders.
'Pentatonic Roulette', which was supported by Peterborough Music Hub and Orchestras Live, saw thirty Key Stage 3 students from each school composed their own piece of music representing both the individuality and cultural diversity of Peterborough. Preparation for the concert day was mostly through the five in-school workshops accessed by each school, followed by Monday 23 May, where all the musicians met for the first time for a full day rehearsal.
As part of the project, students from Jack Hunt School, Ken Stimpson Community School, Thomas Deacon Academy and St John Fisher Catholic School were all invited to watch an open rehearsal of Metamorphosen; drawing on the listening and conducting skills explored during the workshop, as well as taking inspiration from the twenty-three individual string parts found in the piece.
Among the students performing were Jack Hunt students across Key Stage 3, ranging from Lottie Hood (Year 9) who is already an established clarinetist and musician, to younger students such as Richard Kaseta (Year 7) and Rochelle Unay (Year 8), who have both shown an interest and flare during music lessons. In addition to the musical excitement, we are very proud to say the official logo for 'Pentatonic Roulette', was designed by Amy Wilkinson (Year 8).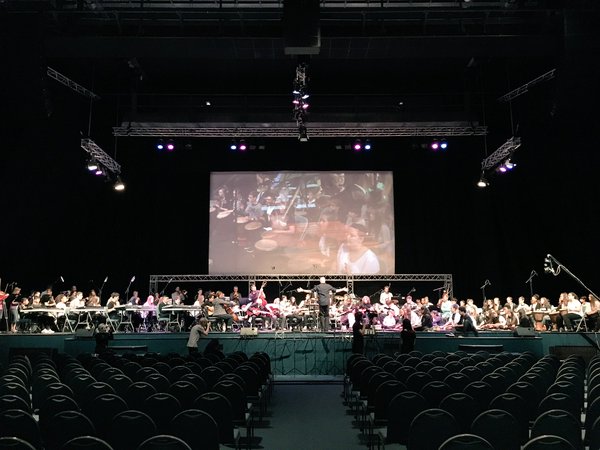 Finally, on Tuesday 24 May, all 120 students came together with the fifteen professional musicians to take part in the 'Pentatonic Roulette' concert at Kingsgate Community Church, Peterborough. As well as the performance venue having such a large capacity, the concert was also streamed live on the Internet, showcasing the incredible range of new skills the young musicians involved had developed.
So what do 21 keyboards, 4 drum kits, 39 bongos/samba/djembe drums, chime bars, 9 electric guitars, 2 electric bases, flutes, clarinet, saxophones, strings and a beatboxer sound like? 'Epic', was how Tim Steiner and the students referred to the event. The live link is available until 4pm on Friday 27 May to listen to online and extracts will be shortly available on the school website.
Since arriving back in school, students have remained excited and proud of their performance. One student has already asked the music department to build in more of this type of workshop into the main Key Stage 3 curriculum. A truly compelling musical experience for all.