Learning, Teaching and Sightseeing for Chinese Students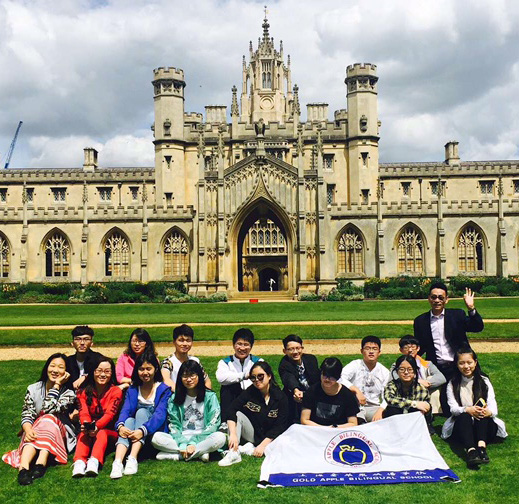 Our Chinese guests arrived from the Gold Apple School, Shanghai late on Sunday 26 June after a long 17 hour journey which included a stop-over in Hong Kong.
Thier first stop on Monday was at our morning briefing where they were officially welcomed to the school by Headteacher Pamela Kilbey and introduced to the new Mayor of Peterborough, Cllr David Sanders. They then enjoyed a leisurely tour of the school which would be followed later in the afternoon with a civic event at the Town Hall before spending the remainder of the day taking part and getting involved in lessons with their host students.
Tuesday - and the students were spending a day sightseeing in Cambridge. They spent the morning at St Johns College, taking in the traditional culture of university life in Cambridge, led by members of the student union. After lunch at Nandos, the students had some free time which some of them spent punting on the river and they all did some shopping to finish the day. After an exhausting day many of the students fell asleep as soon as they returned home.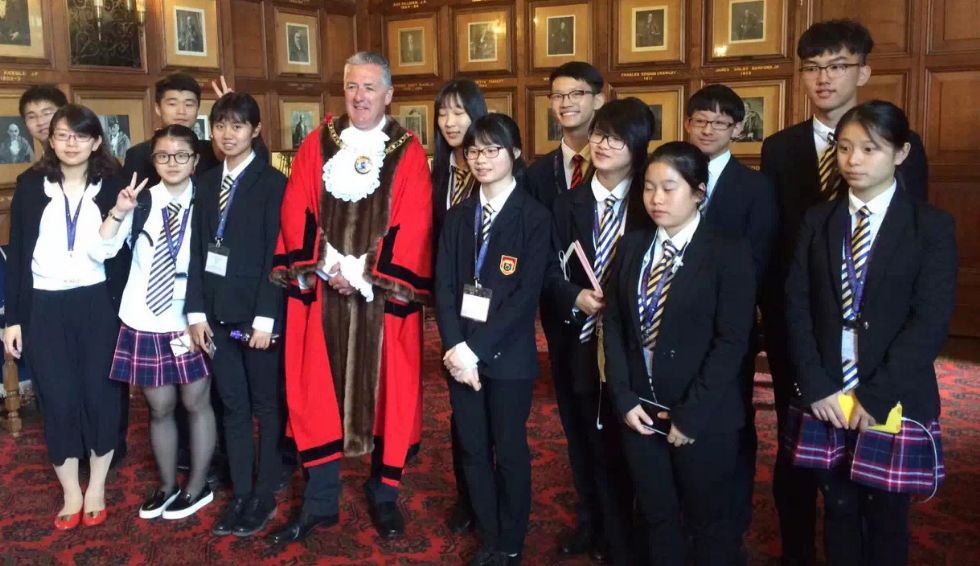 Wednesday was another full day of sightseeing, this time in London, taking in a river cruise, the London Eye, Tower bridge, Houses of Parliament and of course, Buckingham Palace. Much to some of the students disappointment there wasn't enough time to fit in some shopping, that will have to wait.
Thursday saw the students visit Thorpe Primary School to lead year 3, 4, and 5 students through various Chinese activities, including; Traditional paper cutting, Chinese culture lessons, and Traditional Calligraphy. A full days teaching was a real eye opener for the Chinese students. The day wasn't finished there though - all the families brought a picnic to school and took part in a mixed rounders game, with some of the parents getting particularly competitive.
On Friday the Gold Apple School students spent a day with St John Fisher, Roman Catholic School who in the past have sent students over to the Gold Apple School along with Jack Hunt students. A day of activities was planned including learning some basic French and on picking the students up I was met with 'Bonjour'.
An extremely busy first week for the students. Over the weekend they spent time with their host families taking part in various family activities and a chance to re-charge their batteries before another extremely long and busy week.