Summer '16 Concert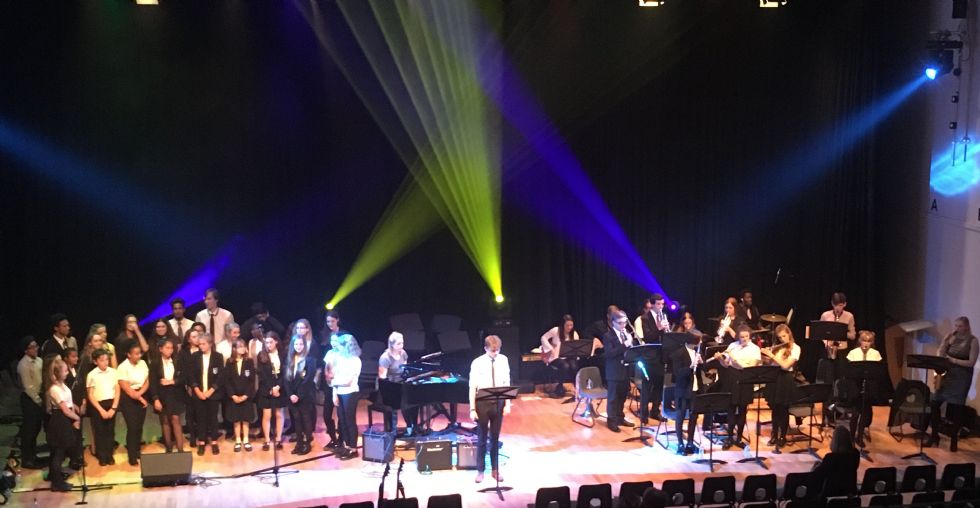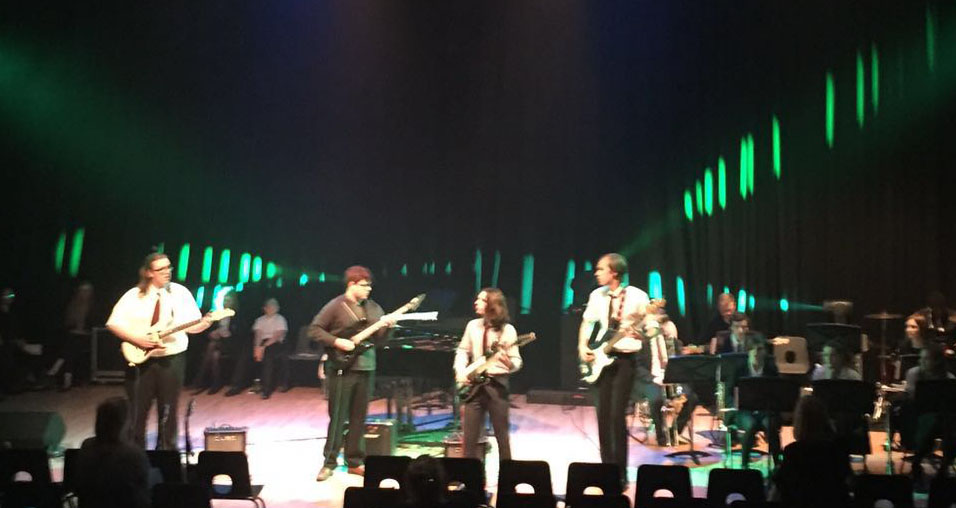 At last week's (Thursday 7 July) annual Summer Concert, students - supported by staff members - entertained parents, families, friends and staff with a wonderful variety of popular, jazz and traditional music.
The Concert Band opened the first half, performing two famous film music themes: 'James Bond Theme' and 'Jurassic Park'. This was contrasted when most of the band took the form of the Jazz/Soul Band in the second half, performing the jazz classic 'Little Brown Jug' and a selection of hit soul numbers. One of the great things about the soul side of the music is that the band is able to accompany fantastic soloists to make the performances complete. Katy Moore (Y13) led the performance of 'Soul Man', whilst Ben Connolly (Y13) led 'Love Never Felt So Good' and Tihesia Riley-Bennett (Y13) led 'Valerie'.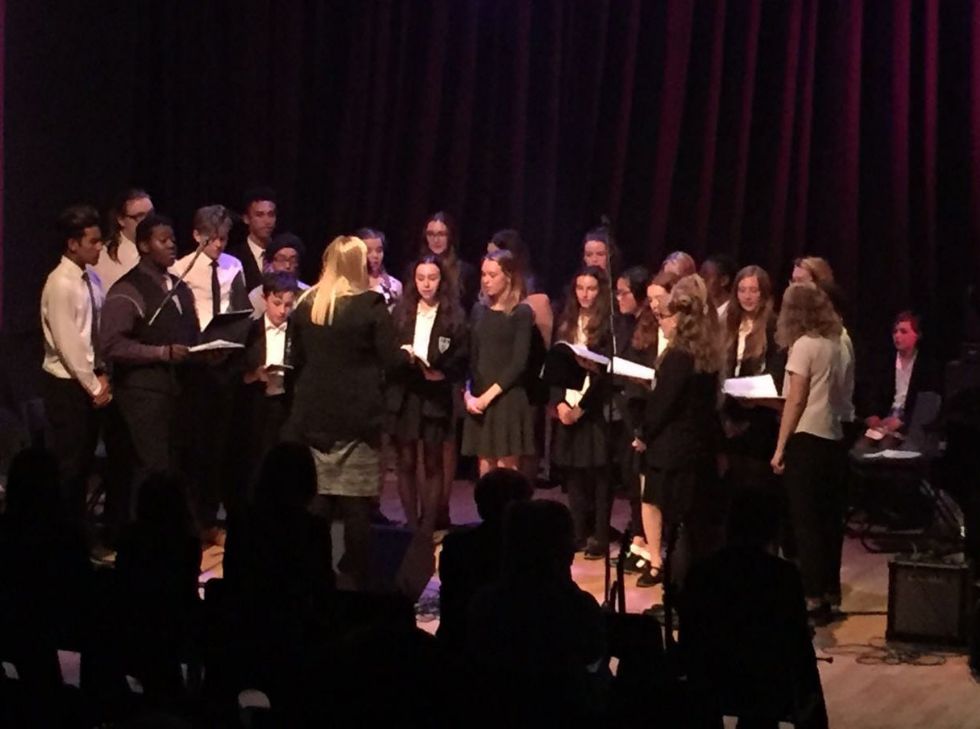 Performances from the Senior Choir ranged from the popular songs 'All of Me' and 'Beautiful Day', to a traditional jazz arrangement of 'What a Wonderful World', which included a short solo sung beautifully by Raman Dangol (Y12). The Concert Choir also performed their version of James Bay's 'Hold Back The River' and the adorable song 'When I Grow Up' from Matilda the Musical.
As always, many of our year 13 musicians arranged solo or small group performances in their final concert at Jack Hunt School. Charlie, Tihesia and Ben joined together to perform a beautiful version of 'Thinking About You' by Frank Ocean, whilst Katy More performed her rendition of 'Will You Still Love Me Tomorrow' and Charlie Scott played an unaccompanied version of 'Lenny' by Stevie Ray Vaughn.
Amara Podd (Yr 8), who was due to perform as part of a duet, changed her song to 'On My Own' from Les Miserables after her partner was taken ill. This stunning performance was an example of how talented and able to command the stage many of our young musicians are.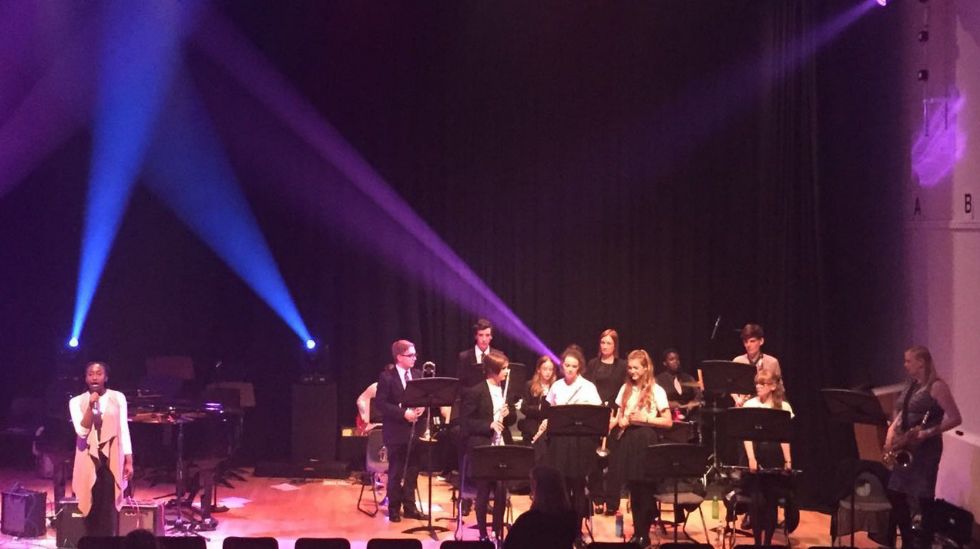 Mixed in with the larger group performances, were some smaller ensemble groups, some of which had only been playing together for a term. The guitar group, which is now well-established, performed a selection of popular songs, whilst the woodwind ensemble contrasted 'The Great Escape' with a 'Michael Jackson Medley'. For the first time in a number of years the department showcased a brass quartet, with a traditional rendition of 'Go Down Moses' and the extremely catchy 'Super Mario Brothers Theme'.
In keeping with tradition, the final performance of 'September', originally by Earth Wind and Fire, saw all the musicians and singers return to the stage for a dramatic and up beat finish to what was a spectacular evening of music.
It's always a sad but proud moment when it's time to say goodbye to our Year 13 musicians; some of whom have been involved with the department since Year 7. This year was another particularly poignant year as there are so many leaving us to go on to the next stage of their lives. We'd like to wish all of them the very best for their future.
Alice Burbridge Ben Connolly
Bethany Miller Joshua Mahan
Charlotte Scott Kristy Hughes
Katy Moore Ordrich Capek
Tihesia-Riley Bennett Jurgis Vaivods