Summer Holiday Fun - Book Now!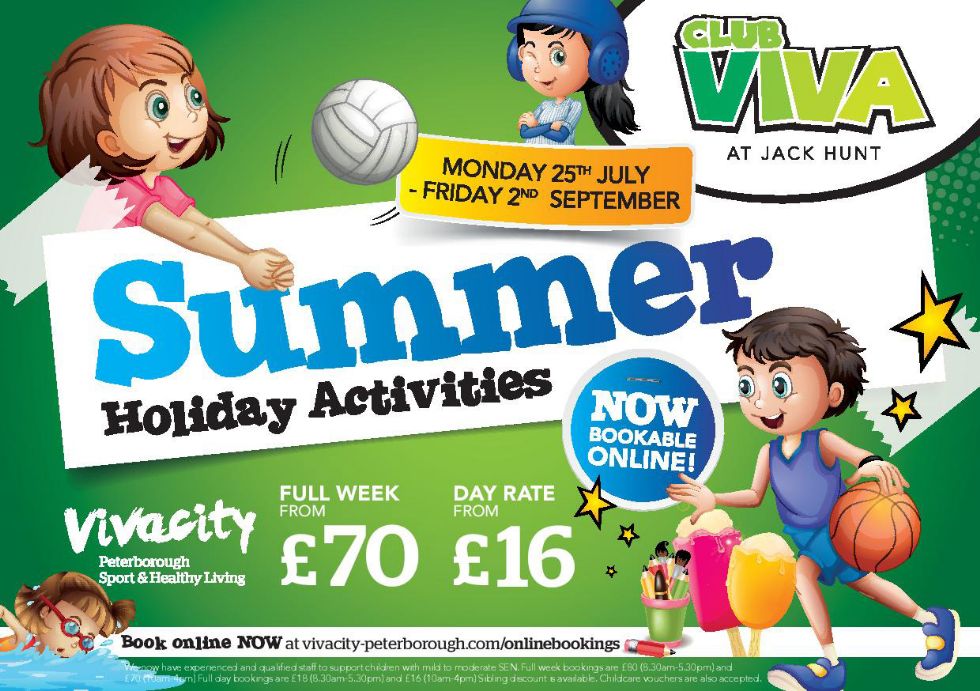 Once again this summer there will be plenty of sporting and creative fun to be enjoyed at Vivacity's popular holiday club for 4-11 year olds running at Jack Hunt School during the Summer holidays starting on Monday 25 July.
Each week there is plenty of choice of activities from sport, crafting, games and adventures. Every day is themed including Club Pirates; Superhero Academy, World Book Day, Club Gamers Jungle Viva and Vivalympics to name just a few.
Week 1 is all about exploring and adventuring
Week 2 is Sporty Sporty
Week 3 is about Comics; Superheros and Gaming
Week 4 is themed around the Six Continents
Week 5 is a mix up of Sports; Crafts and Games
Week 6 involves Lego day; Space; Science and the Wild Wild West
There is also a chance for children to play sports and games or get creative at the SuperSports and Crafty Kidz sessions at 9-10am and 4-5pm daily for an additional charge. Visit our Community Learning site to find the full timetable of activities or download the flyer below.
You can book or pay online via Vivacity's online booking system - so don't miss out. Alternatively you can contact the Club Viva team on 01733 864754 or e.mail: clubviva@vivacity-peterborough.com.