Pupils Take Part in European Languages Day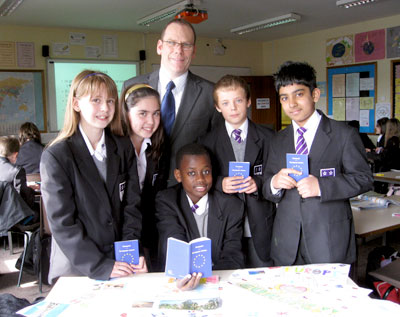 JACK Hunt School pupils said "bonjour" and "guten tag" to more than 250 primary school students as part of a European Languages Day.
Year 7 pupils spent the day taking part in a raft of activities from a Eurovision Song Contest in music to Italian pizza making in food technology.
The finale of the day saw youngsters from seven feeder primary schools and Marshfields School join Jack Hunt pupils for a performance from a French theatre company called Frog and Roast Beef.
The event was a first for the school, which has a specialism in languages.
Director of the language college at the school Kate Norman said the children had been "really buzzing" and "inspired" by the days activities.
Mrs Norman added: "I think we will definitely be doing this day again as the pupils taking part told us how much they had enjoyed the "taster sessions" as a way of learning.
"They also said it provided them with more motivation and enthusiasm to study languages in the future."