Banging The Bhangra Beat To Celebrate The 40th Anniversary Of JHS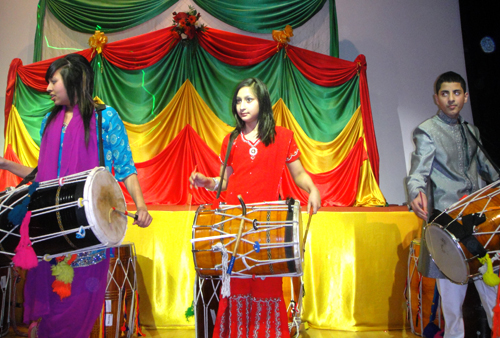 Jack Hunt School recently hosted its third, very successful Bhangra Night where students from local schools attended to be part of the wonderful array of performances making it a memorable evening for all. This year, there were some extra ordinary features that made the evening even more successful, including the launch of the Calendar of Festival by Greater Peterborough Partnership and 40th Anniversary of Jack Hunt School. The Right Worshipful the Mayor of the City of Peterborough, Councillor Irene Walsh was the Guest of Honour along with the Deputy Mayor of Peterborough, Councillor Pam Winslade, the Deputy Mayoress, Mrs Ann Stokes and Gillian Beasley Chief Executive of Peterborough City Council.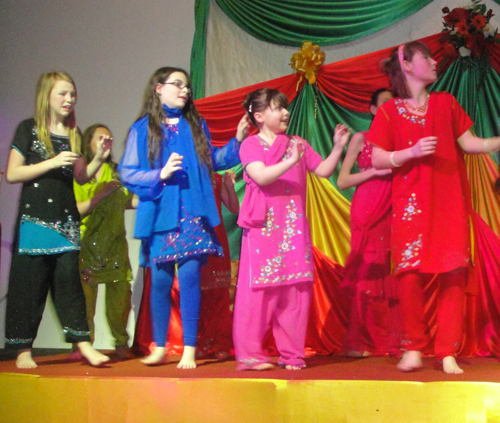 The Mayor of Peterborough presented a special award to Mr Roy Duncan, Headteacher for his valuable services to the Peterborough Community.
Throughout the evening, Bhangra Dancing, live music on the Harmonium and Tabla and the thundering sounds of the Punjabi Dhol Drum played to an audience of over 270 people. Satwinder SinghSuali, (Bhangra Beat) provided an exciting display of Gatka, (Sikh Martial Arts) with his sword dancing and led the students in dance and music.
All enjoyed the community, family atmosphere that this fantastic evening provided and the audience included Jack Hunt School staff, students, children and staff from other schools and families and friends from the community.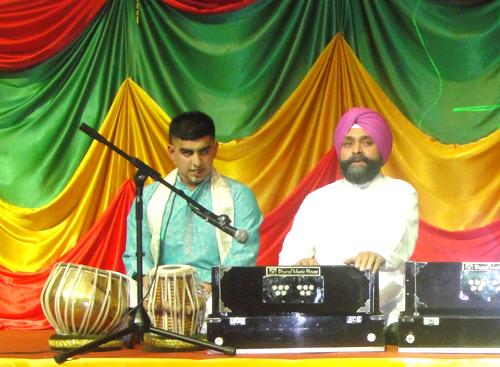 Jack Hunt is really proud of the outstanding parent and community events that the school hosts throughout the year. Later in his speech Mr Roy Duncan appreciated the efforts of the Bhangra Night organising committee particularly the hard work of Mrs Kilbey Deputy Headteacher and Mr Muhammad Nawaz, Teacher and Community Liaison Officer for making this wonderful evening happen.
Pamela Kilbey, Deputy Headteacher said, "Another fabulous evening which brought all the members of our community together to celebrate our 40th Birthday and honour Roy Duncan's service to the Peterborough Community".