Political Battleground at JHS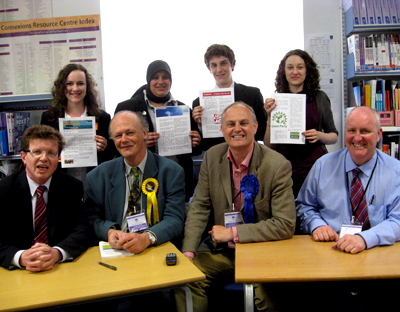 Jack Hunt School was part of the battleground for first time voters on Thursday 29 April 2010. Stewart Jackson, the incumbent, promoted his Conservative values in a heated debate with Ed Murphy – Labour; Nick Sandford – Liberal Democrats and John Swallow – Independent. The confrontation was a feisty one with the candidates trading blows over the Middle East, Student Finance and the development of an English Parliament.
In a heated atmosphere, there was no clear winner although each candidate expressed their views clearly. John Swallow's advice to vote was clearly followed as the students debated amongst themselves who had won the debate.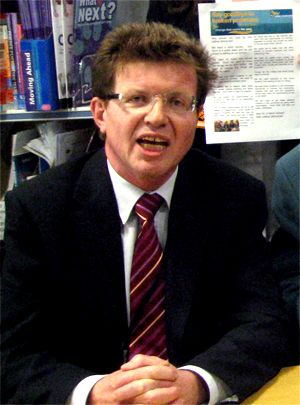 Ryan Howden in Year 13 expressed how the debate had ignited interest amongst the students as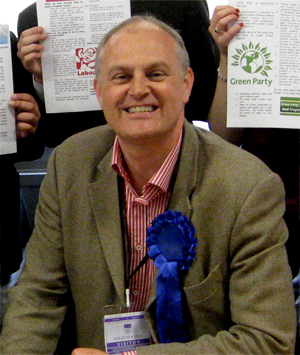 they argued about the debate. It especially inspired the student representatives who are taking part in Jack Hunt's first mock election on Thursday 6 May. The outcome of the student vote will be sent to the Harvard run Yvote campaign to see how under 18s would vote in a general election. The only question left is how will the rest of the country vote in what appears to be one of the closest fought elections since the mid 1970s?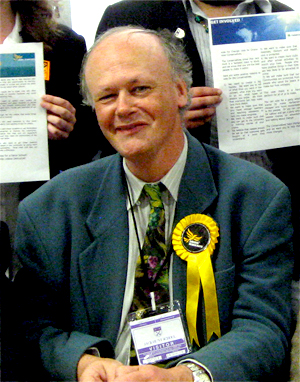 Paul Fowler, Curriculum Area Leader for History and Politics said,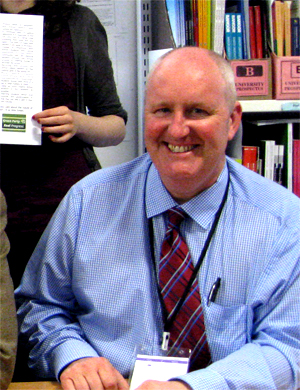 "With many students voting for the first time I was asked by a number of politically aware students what their local candidates stood for. Rather than putting words into their mouths I decided I would go one better and ask all of the candidates to tell our students why they should vote for them".