Top Link Visits Jack Hunt School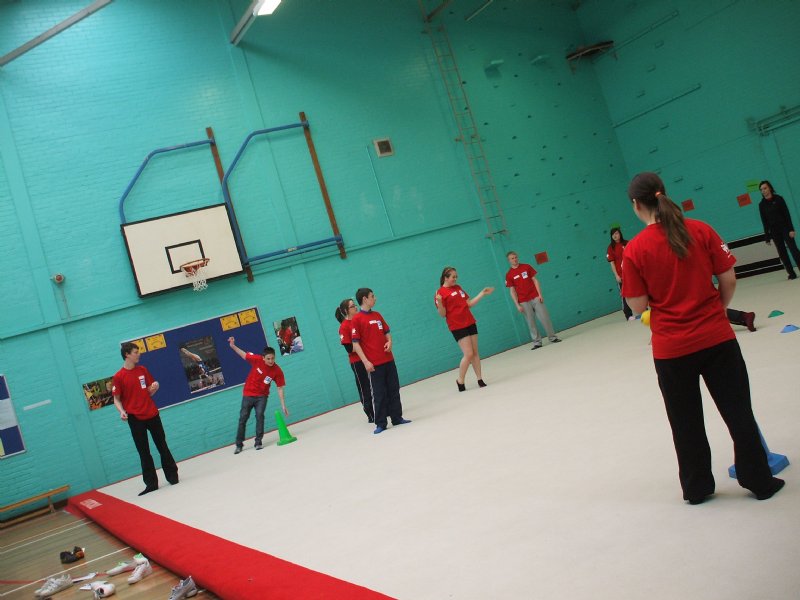 Jack Hunt School was visited today by Tom Davis, a British and Commonwealth Champion in Judo. He was here with Top Link as an athlete role model for the Youth Sport Trust, which helps young people get involved in sport.
Tom Davis told us about an average day for him which consists of: 3 training sessions of technique, conditioning and sparring practice. He won the British Championships in 2005, the Commonwealth Championships in 2006 and was a reserve for the 2008 Beijing Olympics. Tom said earlier "I am aiming for a space on the squad in 2012 and I hope to keep working with young people and inspire them to follow their sporting dreams."
Top link is part of Step into Sport which focuses on how schools can utilise 14 -16 young leaders in school-based volunteering. It is a charity that works with the Youth Sport Trust and has many other sporting champions such as Darren Campbell, Denise Lewis and Gail Emms that highlight their work and encourage the younger generation to follow in their footsteps.
Christopher Game, Director of Jack Hunt's Sports College, who organized the event, was very pleased to have such a motivational icon at the school.
The day was a great success, inspiring young athletes and spectators alike and developing sporting links between schools.