Revision Week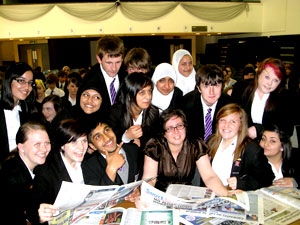 During the week beginning 19 April, all year 11 students were taken off their usual timetable due to revision week. Revision was targeted to individual needs but with a specific emphasis on Maths, English and Science.
Some students had intensive sessions during a 3 day residential stay at PGL, other students were treated to revision tips by memory experts Positively Mad. Jamie Edwards finished the week off with his motivational work The Trained Brain.
Comments about the week have been very positive.