Jack Hunt score with new safer goal posts from The Football Foundation
Following a successful funding bid, the Football Foundation have awarded Jack Hunt School a £750 grant to replace its football goalposts.
Jack Hunt was awarded the grant after applying to the Football Foundation's Goalpost Safety Scheme. Since 1991 nine young footballers have tragically been killed across the UK by unsafe goals. Many more have been seriously injured by posts and crossbars that fail to meet even the basic safety standards.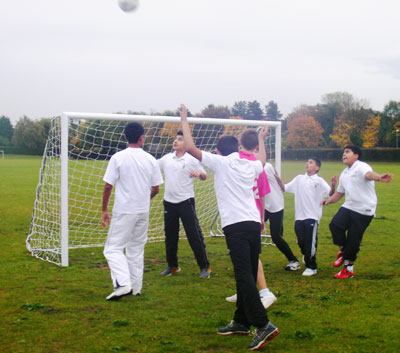 Teaming up with the Football Association (The FA), the Football Foundation has embarked almost £4m to replace non-compliant and unsafe goals in England at thousands of schools, clubs and parks across the country.
Funded by the Premier League, The FA, Sport England and the Government, the Football Foundation is dedicated to revitalising the grass roots of the game, constructing modern football facilities, developing football as a force for social cohesion and as a vehicle for education in communities.
Tim Smith, Sports Coach at Jack Hunt School thanked the Football Foundation. "This funding towards new, safer goalposts is a fantastic boost. Football is our national sport and it is great that the Football Foundation is investing in improving in the grass roots of the game".