British Championship Success
Jack Hunt School students contributed to a successful medal haul by Peterborough City Rowing Club juniors at the British Indoor Rowing Championships on Sunday 22nd November 2009.
The rowing club has a good history of success in this event and the following athletes are maintaining the excellent standards set by others before them.
(Pictured on the left: James Marshall J14 Individual)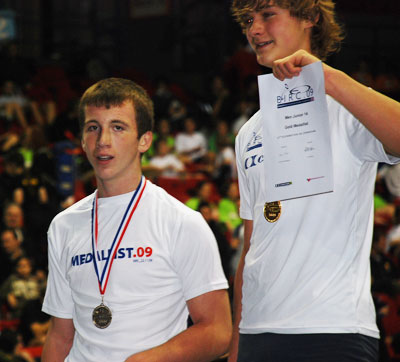 In the J14 Single Event James Marshall (Year 9) won a silver medal, losing by just one meter to the eventual winner.
James made up for his singles disappointment in the team competition by contributing to a successful Gold medal winning J14 team. This included another Jack Hunt student Matt Hart, also in Year 9.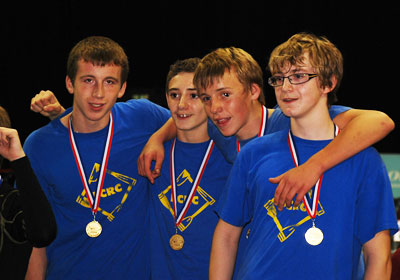 (From the left: James Marshall first athlete and Matt Hart third athlete)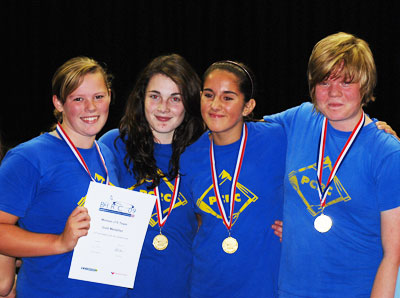 In the J15 Girls team competition two Jack Hunt students were part of the successful Gold Medal winning team. Meghan Lawless (Year 10) and Georgia Swain (Year 9). This was a fantastic effort by the whole team.
(From the left: Meghan Lawless pictured first and Georgia Swain third)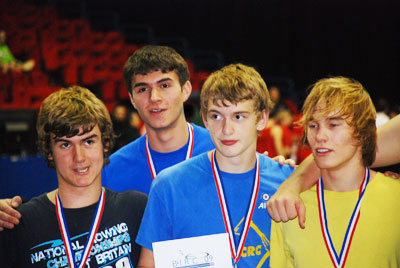 In the J16 Boys team event Aaron Taylor (Year 10) contributed to a fantastic silver medal.
(Aaron Taylor, first on the left)