Languages Story Competition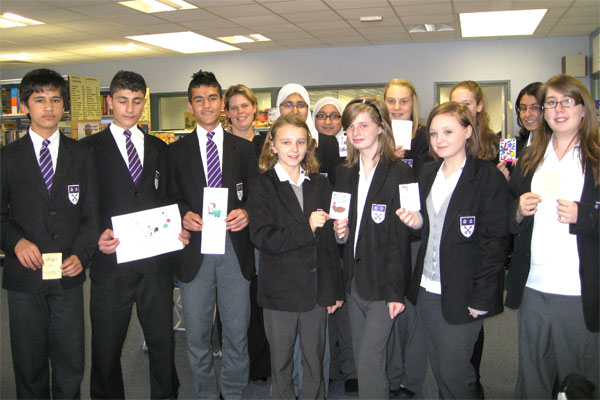 In the summer term of 2009 the MFL department decided to join in a national project to make mini books for primary school children in either French, German or Spanish.
157 books were completed and handed in, and the judging was very difficult. Eventually 12 winners were picked, whose books had the best plots, most appealing illustrations or most accurate language.
As well as going on display in the Languages department, the winners will travel to Longthorpe Primary on 24th November to read their prize-winning stories to Year 2, before sharing English stories read by the younger pupils. Hopefully the Longthorpe pupils will enjoy the winning books as much as the MFL department did!
Miss Norman