Tandoori Night
Jack Hunt School recently hosted its second Tandoori Night Extravaganza as one of its 40th Anniversary Celebrations. Other events are being planned throughout next year with a spectacular day of celebrations being held on 10 July 2010.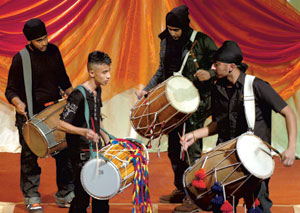 The Tandoori Night celebrated Christmas, Eid and Diwali and students from Year 12 and Year13 organised a wonderful array of performances making it a memorable evening for all those who attended. The evening was also organised as part of the School's work towards bringing together and promoting different cultures within the community.
DJ Sunny Roadshow and its live Dhol Players, beat boxing, carol singing, and magnificent Bhangra Dancing, were just a few of the exciting variety of entertainment provided throughout the evening The main event was a fashion show spectacular organised by Year 13 Student, Nabeela Rashid. Staff and students danced and paraded in dazzling outfits from ball dresses to shalwar kameezes to over 150 people.
"It's great to be celebrating Jack Hunt School's 40th Anniversary with such a spectacular event" said Sophia Dar, Student Support Officer and one of the organising team. "Second year running, it was again a brilliant and enjoyable evening and fantastic to see so many staff and students coming together to celebrate cultural diversity".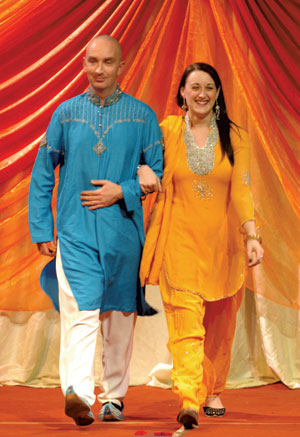 The evening was sponsored by Youth Bank Peterborough City Council, and a raffle was held with generous gifts kindly donated from, Shah Jehan Indian Cuisine and Takeaway, Ali's Balti House Restaurant and Takeaway, Currys, Staples, Waitrose and Curry Palace and all profits have been donated to charities supported by the school.
All in all, the evening enabled students and staff from all communities to come together to enjoy an evening of live music and dance and all are looking forward to Jack Hunt School's Annual Bhangra Night to be held in March.