Barcelona Trip - May 2009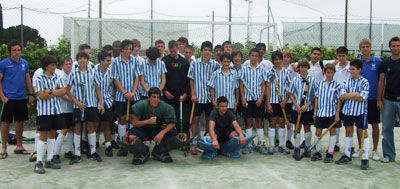 We took 30 students in Year 9 and 10 to Barcelona, Spain in May half term.
We played both football and hockey matches against Spanish opposition in which there were some fantastic performances. The match players in the games were Zoe Watkins, Jo Calderbank, Georgia Murphy and Liam Morgan.
We also had a day trip to Barcelona to see the Nou Camp a day before the Champion's League Finals so the place was buzzing! The highlight of the trip was definitely the football matches at the end of the week.
Well done to everyone that went; it was a very enjoyable week and gave a very good insight into how good Spanish sport is, very educaitonal!
Miss Thurley