'Life and Deaf' - June 2009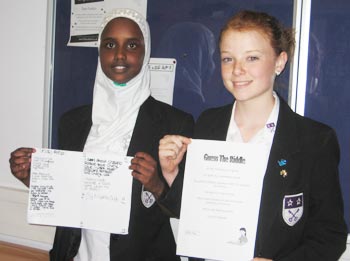 'Life & Deaf' is a project, in which Deaf children explore their personal identity through poetry in written English and British Sign Language.
'Life & Deaf' aims to develop children's communication skills, their sense of identity and their self-esteem.
It was an exciting opportunity for 'Life and Deaf' to visit with the pupils here at Jack Hunt School who were then able to express their feelings about their experiences of Deafness.
Two pupils, Naima Suge and Tara Forkin, submitted their poems which were then accepted and published on the website.
To view their poems please visit www.lifeanddeaf.co.uk