JHS Celebrates Sporting Achievements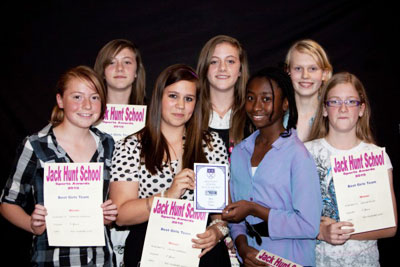 Thursday 4 November 2010 saw Jack Hunt School hold their annual Sports Award Evening to celebrate the outstanding sporting success and achievements of its students.
Numerous award categories were recognised from Highest Attendance at Extra Curricular Activities, to Most Improved Students at GCSE and Outstanding Sports Person on the Junior Athlete Education Programme. This year had over 150 people in attendance including students, parents, Governors, award sponsors and welcomed Guest Speaker former British,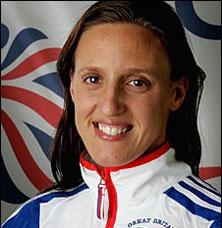 Commonwealth and World Champion Swimmer Karen Pickering MBE. Karen gave a captivating and inspirational speech highlighting key events that had contributed to her consistently achieving at the highest level of competitive sport. There were also awards presented from Peterborough School Sports Partnership in which Jack Hunt students were extremely successful.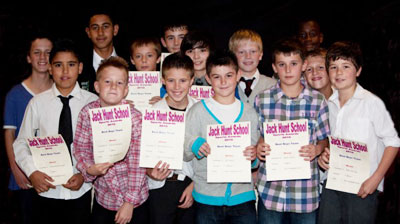 Sports Coach, Tim Smith said, "The Awards Evening has grown since last year and it was fantastic to see so many people attend. It was great to celebrate and recognise the hard work and determination of the students, all of which thoroughly enjoyed Karen Pickering's captivating speech. We also held a charity raffle which raised £130 and all proceeds will be going to the flood victims in Pakistan."
Click here to view all the photos from the Sports Awards Evening