Table Tennis Championships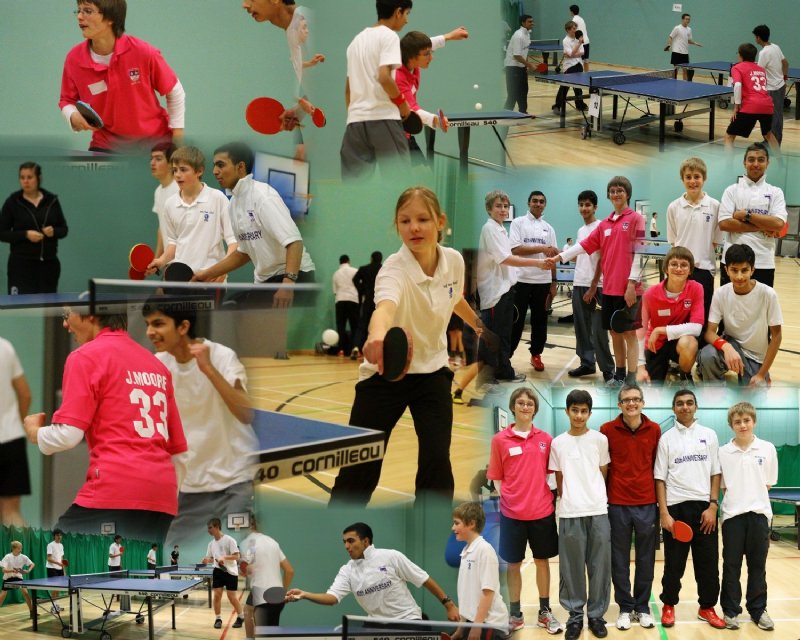 The Peterborough Schools Doubles Table Tennis Championships were held at Jack Hunt on Tuesday 7 December. There were entries from 6 schools with 68 students from Key Stages 3 and 4 taking part.
The Key Stage 3 Boys tournament was won by Hampton College, with their second couple also taking the runners up place.
Key Stage 3 girls competition was won by Greta Pocaite and Georgie Elsom of Jack hunt School.
The key Stage 4 boys tournament was won by Jack Moore and Omar Afzal, with Khuram Mehrban and Kyle Medcalf runners up, all from Jack Hunt.
The key Stage 4 girls tournament was won by The Kings School.
The standard of play was very high and will ensure the forthcoming singles competition will be very exciting.