Basketball Champions!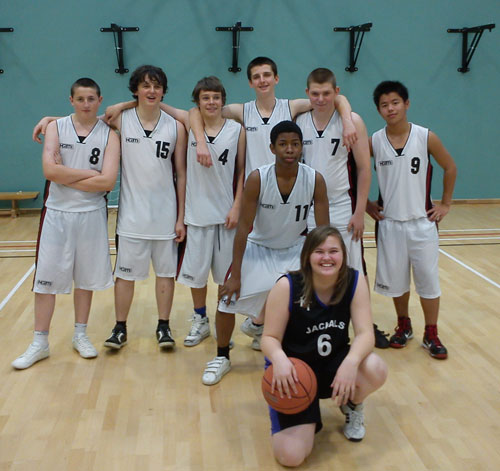 Jack Hunt's "Jackals" Basketball team have caused uproar in the Peterborough Schools competition this year, remaining undefeated throughout to win the Under16 Boys Championship this year.
Mr Brown, their coach, said "The tournament format has changed this year meaning the games are a little longer but the team went in with real purpose and has put in a really impressive effort. Reports from staff at other schools involved have been very outstanding and they have all been an absolute credit to Jack Hunt School. We're all very proud."
With over 400 students involved in the basketball tournaments city-wide, this year's competition has been tough but the Jackals lived up to their name, running ravenously through the group games to win the Western Division with an incredible aggregate score of 165-15!
The final was always going to be tough as Jack Hunt faced their Eastern Division rival the King's School; also undefeated in their group. The Jackals took first blood but from that point the first two quarters were end-to-end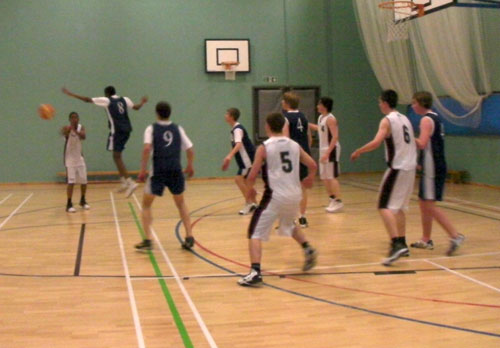 with neither team giving away a thing. It was in the third quarter that things began to change. Both teams came out fighting with a huge push but the Jack Hunt defence was solid with some truly incredible play. As the minutes wore on our lead increased and with that confidence boost came the points (and the blocks) which would leave us with a victory, the score of 38-20 not really giving a true impression of the truly courageous effort put in by both teams.
Not resting on their laurels, the team are now beginning preparations for the county school championship in February.
The team are: Paul Jarman, Kurvin Guiste, Omar El-Gozali, Utsab Rai, Dominic Morgan, John Abing, Marcus Morgan, John Smith, Kieran McMullen and Harley Davitt.