JHS Welcomes Its Inaugural School Exchange From China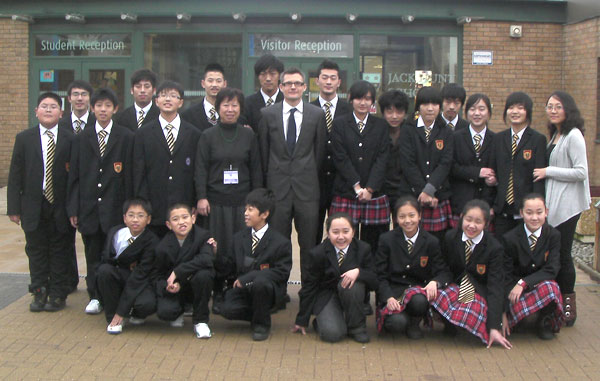 Jack Hunt School and The Shanghai Gold Apple Bilingual School have been linked together through the Dreams and Teams Project, co-ordinated by the Youth Sport Trust. Former Headteacher, Roy Duncan and Assistant Headteacher, Chris Game were fortunate to visit China in April 2008 with a return visit from two members of staff from The Gold Apple Bilingual School in January 2009.
The aim of the project is to make a sustainable link between the two schools and has led to greater communication between staff and students. An exchange visit between the students to enhance language and cultural awareness in both schools was arranged with the first visit being made to Peterborough by the Chinese students from 14 to 22 January 2011 and a return visit by Jack Hunt students at the
end of April 2011.
Students at Jack Hunt School have been learning Mandarin in preparation for this visit and have welcomed 22 students and two members of staff for an inaugural school exchange. Chris Game, Assistant Headteacher said, "This is a fantastic opportunity for the two groups of staff and students to work together and learn about each other's respective cultures. The Gold Apple School is a much bigger school than Jack Hunt and it will be exciting for our students to experience the similarities and differences in school life".
Events have been planned throughout their stay in Peterborough and on Monday 17 January they received a warm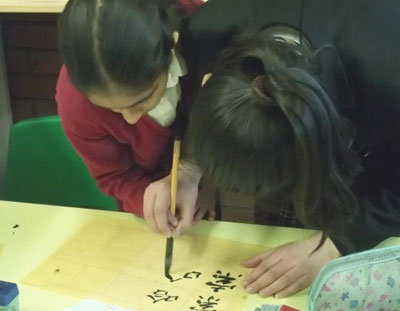 welcome from Mayor, Ken Sharpe and his Attendant, Frank Langan. The students were given a tour of the Town Hall and Chambers to gain an understanding of how the local council works and students were able to ask the Mayor about his role and the types of duties he undertakes.
Included in their visit was an opportunity to visit Longthorpe Primary School and Thorpe Primary School where they spent time with the Year 5 and 6 pupils. They taught them to write their name in Mandarin using Calligraphy pens which they brought with them and basic words for greetings and 'thank you'. The highlight for the young pupils was a traditional Chinese game called Ti Jian Zi played with weighted feathers, which resembles keeping the ball up in football.
As well as attending lessons with their hosts from Jack Hunt, the Chinese students had the opportunity to visit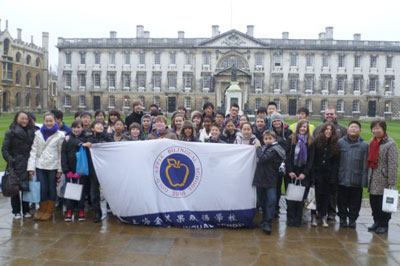 London and where they enjoyed an open top bus tour to see such sights as Big Ben and Buckingham Palace and then cruised along the River Thames past the Houses of Parliament. They also spent a day in Cambridge visiting the University and finally spent time at Peterborough Cathedral and shopping.
James Crawley, Project Leader said, "All the students have had a fantastic time learning about each other's cultures and we really look forward to our return visit to the Gold Apple School in April".