Business & Enterprise Trip to Alamo Paintball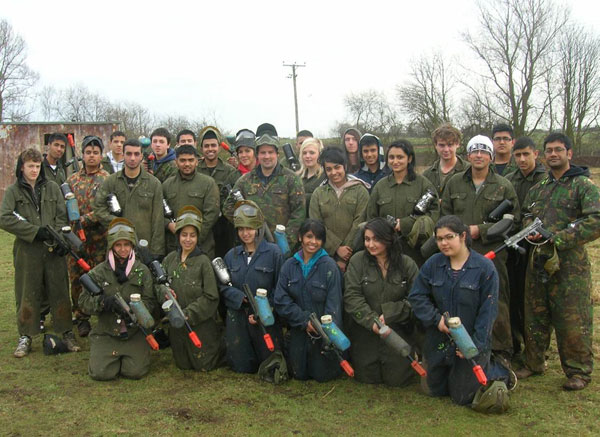 On Wednesday 16th February, the Business and Enterprise Department took 26 sixth formers to visit Alamo Paintball in Whittlesey. Students took part in a day's paintball and also collected data to help them with some promotional activity coursework that they are currently completing.
The trip was organised by Business and Enterprise Teacher Mr Cook, and even though the trip was primarily aimed at allowing students to collect data , the visit also allowed students to develop their teamwork and communication skills. They also had to problem solve within a pressurised environment.
Mr Cook added "the feedback from teachers and students has been exceptionally positive. The students were engaged and motivated throughout the whole day and the owner of Alamo Paintball actually told us that Jack Hunt School has the most polite and best behaved students he had ever met. I feel the trip was successful because not only did the students get all the information they needed, they also developed crucial skills that will enable them to function in the workplace"