Summer Music Concert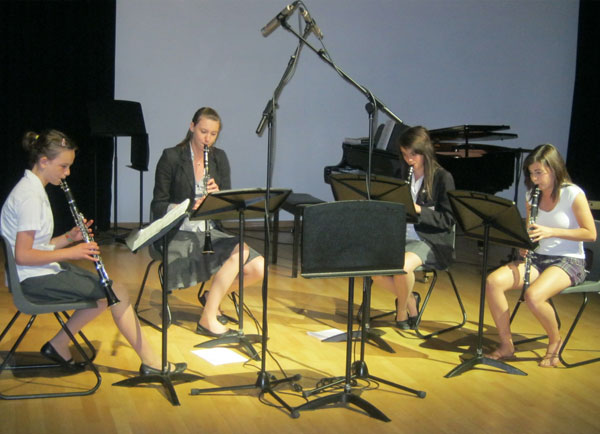 On Wednesday 29 June the Music Department hosted their annual summer concert. This was a celebration of a variety of musical performances by students and staff that have been put together through extra-curricular music-making.
Opening with an arrangement of (Meet) The Flintstones, the training band set the mood for the first half of the concert. Many of these students have only been playing their instruments for 18 months, showing the high level of talent and dedication of students at Jack Hunt School. The opening arrangement was then contrasted by chamber music, a variety of numbers were performed by a music trio, clarinet quartet, jazz duet, senior and concert choirs.
The second half of the concert featured some exciting performances by the Jazz band, as well as moving solos by our musicians. Following tradition, our year 13 students performed pieces selected themselves, some of which were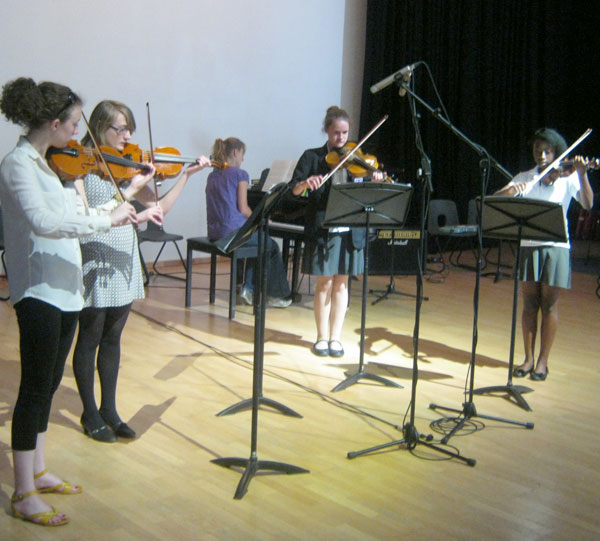 recently prepared for A level. These were presented in an extremely professional manner as well as being pleasant musical contrasts to that of the groups.
The evening ended with a stunning performance from the whole ensemble, staff and students. Mustang Sally, arranged by Mr Bull for the performance at the concert brought an evening of high quality performances to an end. Overall, the concert had a relaxed atmosphere with high quality performances delivered by our students. We are very proud of their achievements!
The summer concert is also an excellent opportunity to bid farewell to our dedicated and talented students who gave their final performances in the concert; Sophie Noakes, Jasmine Mason, Jack Doherty, Rebecca Lodge, Helen King, Katie Jeffries-Harris and Lucy Clements.
Miss Hardy