JHS Awarded For Work With Parents
We were delighted to receive the LPPA (Leading Parent Partnership Award) for a further three years following the school's reassessment on 23 May. The Award recognises links schools make with parents in order to enhance; and improve the quality of the students' school experience and progress. Jack Hunt was first presented with the Award in May 2008 and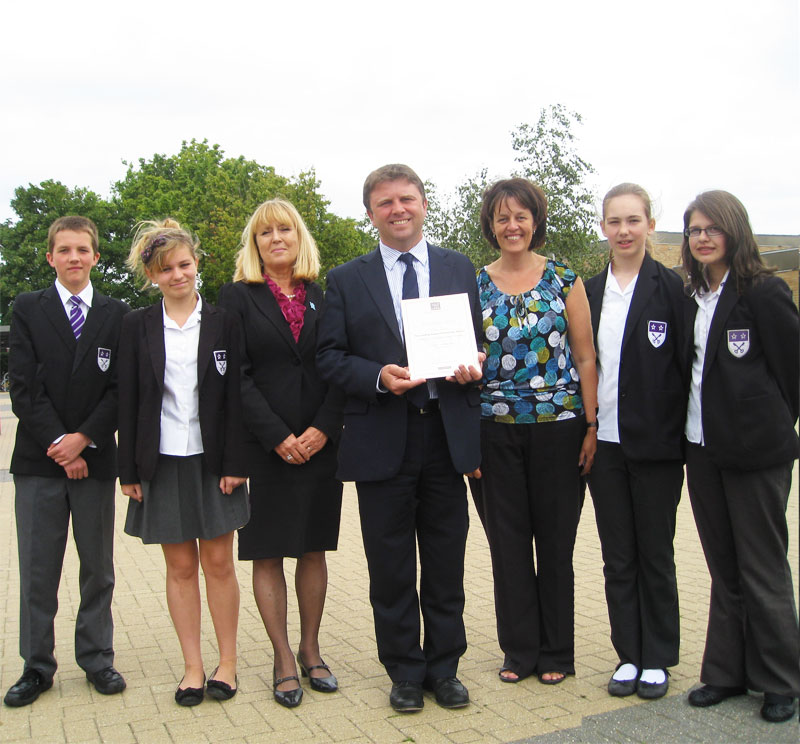 were seeking reaccreditation three years later. For this to happen schools must demonstrate that links with parents have evolved and become further embedded across all areas.
The report was extremely positive and identified many strengths:
The commitment of school and parents to work in close partnership.
The school is listening and responsive, continually seeking on going improvement.
The changes in systems which have strengthened contact between staff and parents eg vertical tutoring.
Exceptionally good provision of Extended Services which meet the needs of students and families.
The school celebrates its ethnic diversity and provides very good support for families where English is not their first language.
The high quality information provided for parents about their child's learning, progress and achievement.
The school's personal approach to building good relationships with parents.
The thorough procedures for induction to Jack Hunt and transition between key stages.
The high quality learning environment and standard of communication to parents.
Three targets came out of the report which we will highlight over the coming months. They are:
Developing strategies to engage 'harder to reach' families.
Encouraging more use of the website and VLE (Virtual Learning Environment).
Raising the profile of governors with parents.
As always, we are keen to hear your thoughts on this or any other matter to do with our work with parents. Should you have any comments please contact me on jgilligan@jackhunt.net.
Thank you to all who helped with the reassessment process.
Mr Gilligan