Day 3 - Leadership and Lessons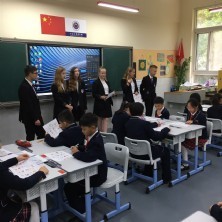 The students were all up and raring to go for another very busy day
Well after what was a monster sleep for most students (9pm till 6.30am), the students were all up and raring to go for another very busy day. Breakfast was at around 7.20am and consisted of sweet buns, churros, dumplings and other traditional Chinese foods. All students gave it a really good go but we do have a supply of cereal bars from home and fruit we purchased last night that the students were also tucking in to.
Then we were straight off to teach and deliver lessons. We split our students into 3 groups and they all delivered a lesson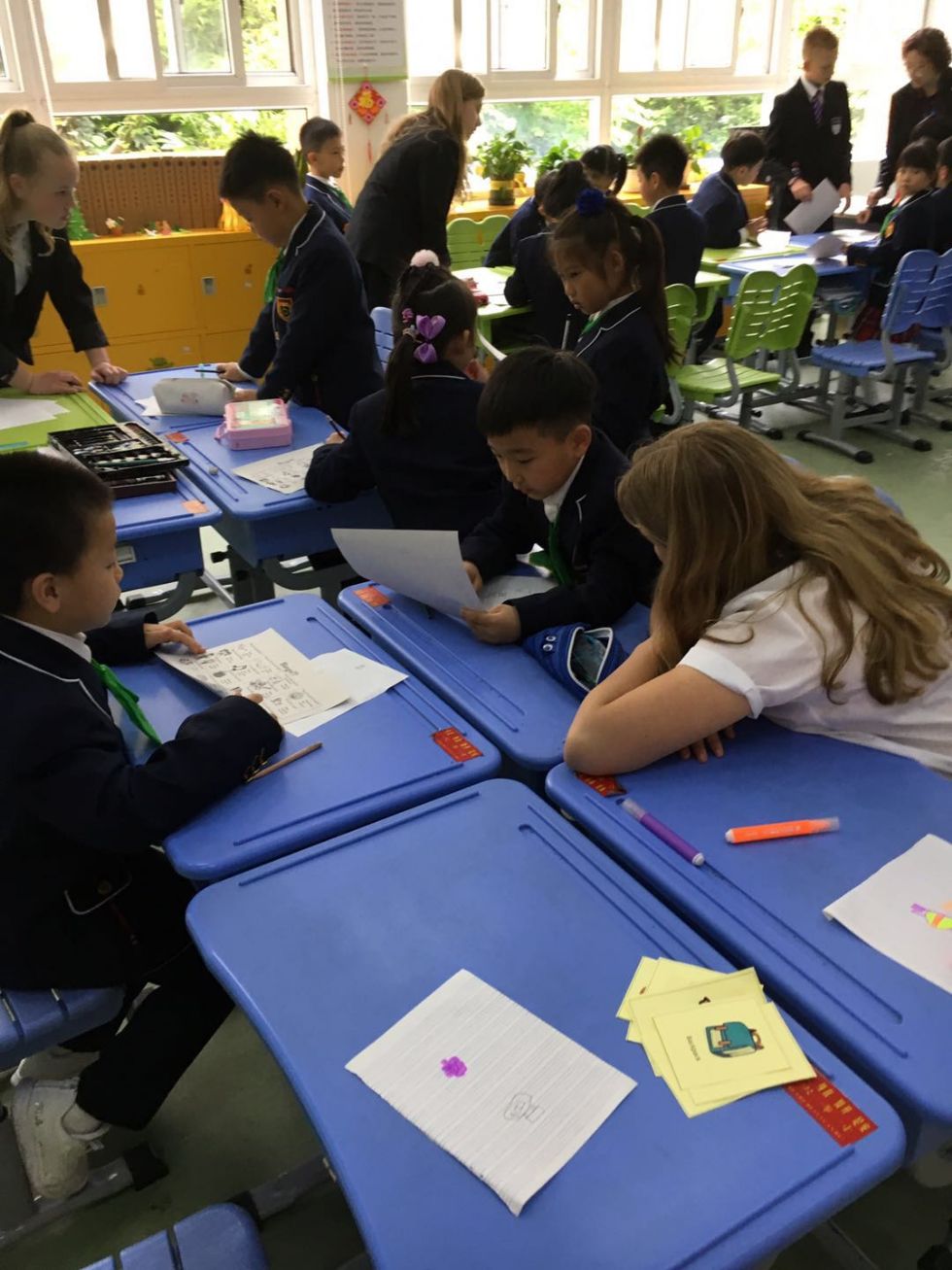 to a group of Chinese students who were around 9-11 year old. The 5-6 leaders in each group went through the Bingo, Articulate and Pictionary, that we had developed and practiced back in England on our leadership days. They were all fantastic and some students really stepped up and took charge. The Chinese students absolutely loved the whole experience and always appreciate the chance to converse with native speakers whenever they can. Our leaders then had to do the same thing all over again with some of the youngest students in the school; Grade 1 students who are 7 years old. Their English was a little more limited but it was still amazing for students so young. It was also great to see students using the differentiation skills they had been taught previously. Some groups then helped the classes have debates on various topics, and others went off to help students with their daily public speaking activities, where they must stand up in front of their peers and discuss topics of their choice. In between lessons students also joined in the daily exercise activities which students do over here, which is certainly very unusual and a great spectacle.
Lunch time followed this with students again tucking in to some traditional Chinese dishes with the addition of some chips today. I must admit the food has not been to everyone's taste, all of the time however they are all giving it a really good go, have big smiles on their faces and keep trying again next meal time. After lunch it was back to the dorms to get changed for the afternoon activities with the middle school students, who are a similar age to most of the students we have over here.
First up we had a PE lesson with a teacher called Matt who was from Florida (we had also met Conrad and Stephen earlier in the day who were teachers from England and Scotland), some students played full basketball games while others were doing shooting games. Unfortunately, Jack Hunt ended up on the losing side during the basketball matches but put up a good fight. After this we had a Maths lesson followed by some Chinese games and traditional activities. There was a version of 'What's the Time Mr Wolf', paper frog blowing (which is much better than it sounds), a tig style game, Chinese knot tying and paper cutting and folding. This was an amazing afternoon and hopefully the pictures do it justice as we had a brilliant time and the stud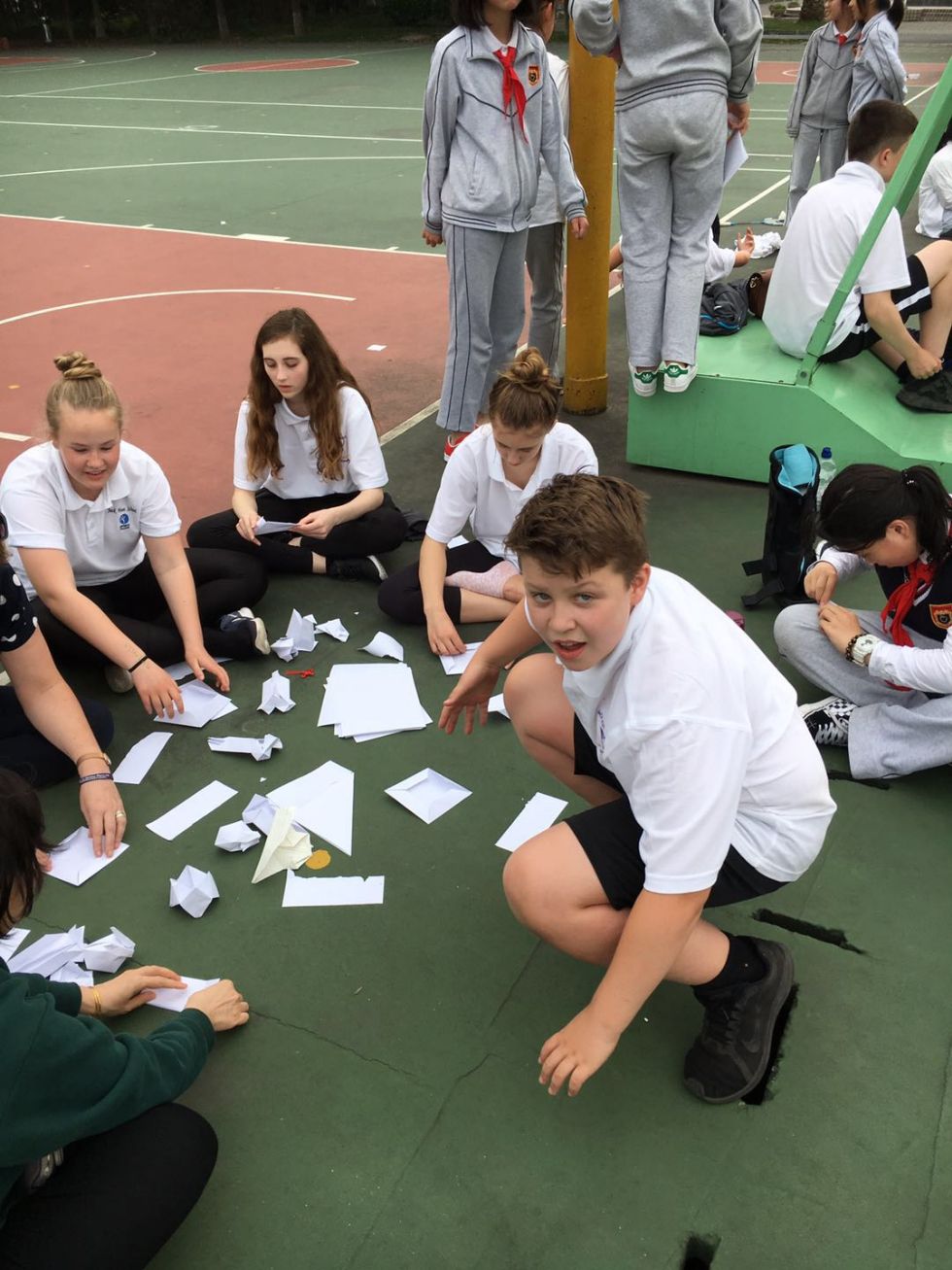 ents were entertained throughout, making lots of friends who they also then had dinner with later on.
Dinner was very similar to lunch and it always amazes me how early they eat here. Most of the dinner service is over by 5pm. The school day is very interesting over here, they start lessons at 8.20am, bearing in mind they have already done their morning exercises around the track and finish for lunch at around 11.30am. Lessons start again around 1:00pm until 4.20pm where they then have dinner with a bit of free time after before compulsory homework clubs start at 5.30pm and go on for 2-3 hours depending on age. It is a long long day!
Another supermarket trip was needed in the evening so students could stock up on all the essentials, however it was optional this time. 14 out of the 17 students still came along where a variety of fruit (which was good to see), crisps and drinks were purchased. After this we took the students up to the boardroom for a debrief and some reflection on how they did todays leadership, played some card games and generally chilled out before bed which is much needed as we are still all adjusting to the time difference. It is such an amazing opportunity and lots of what we are doing will really set them apart from others when it comes to university and job applications.
Hope you are enjoying the updates, I am encouraging the students to contact home whenever they can, but if they are not or you would like to contact them then please get in touch.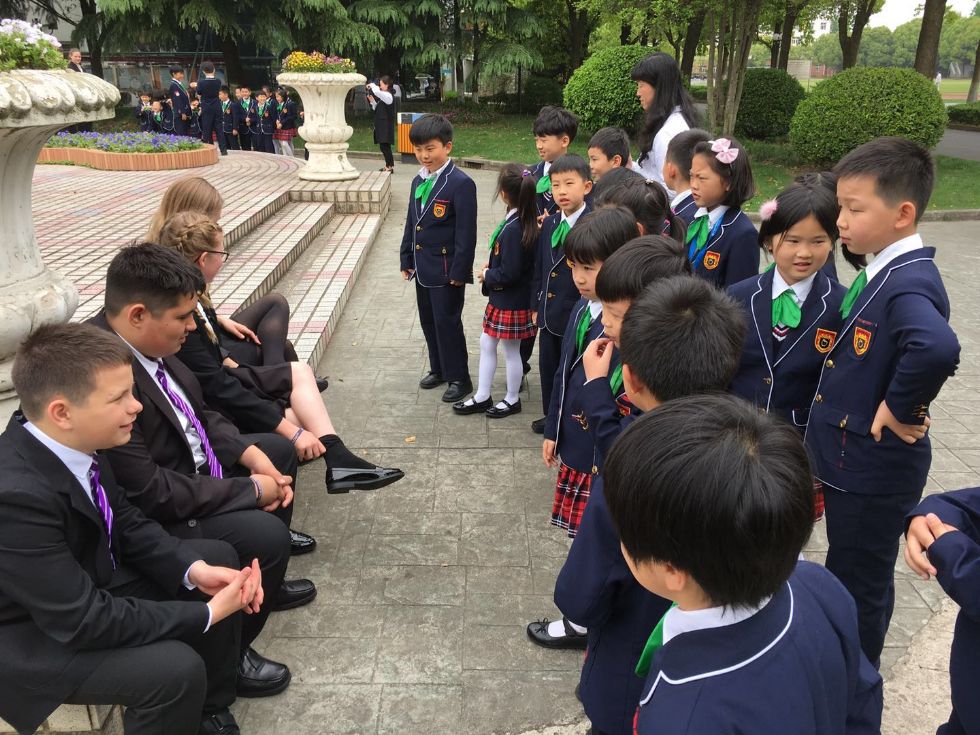 To see more images from our 2019 China Trip, visit the gallery page here!