Sixth Form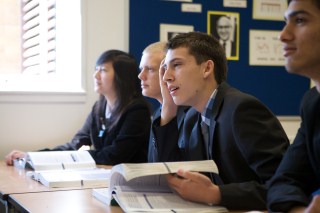 The Sixth Form at Jack Hunt is a vibrant and lively place where students are given every opportunity to learn, develop and grow in confidence and maturity so that when students leave they will be able to move onto their desired next stage with ease.
Our aim is to maximise the potential of every student both academically and socially and our results show that in this we are successful. One reason for this is that we constantly review our provision of academic and non-academic courses to ensure they match the demand and wide array of skills and talents that our students bring. This is especially crucial with new courses coming on line every year as a result of recent qualifications reform. We also provide our sixth formers with many varied and exciting opportunities for personal and social development with the emphasis being on leadership.
You can read more about the current curriculum in our Sixth Form Prospectus, which can be downloaded below. Please feel free to contact us to talk to staff and students at the school should you require any further information.
To apply for the Sixth Form at Jack Hunt School, please click on the appropriate link below:
1. For current Jack Hunt School Year 11 students, please click on the Interal Applicants link
2. For external students, please click on the External Applicants link
The deadline for 6th Form applications is Friday 22 January 2021
last update November 2020