2010 - 40th Year Celebration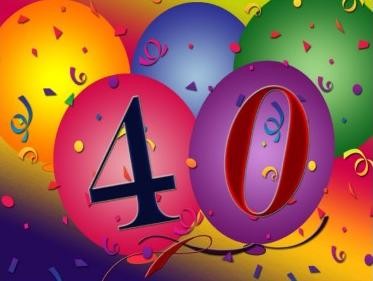 July 10th 2010 was the official celebration day for our 40th Anniversary.
Throughout our anniversary year we have celebrated with various events including:
Spring Concert
Photo competition: 'A Day in the Life of Jack Hunt School'
40th Anniversary staff quiz
Burial of a Time Capsule in the Memorial Garden. The contents of the capsule included photographs from the competition above, the results of a SEAL literacy activity that reflect the hopes, aspirations and thoughts of current staff and students plus other ideas put forward by staff and students.
1970s teaching day where staff taught lessons using only resources available in the 1970s and dressed as a 1970's teacher.
40th Anniversary Day (July 10th 2010)
Block 4 (the new building completed in 2007) was open for people to visit and view some of the activities going on:
Concert to celebrate Jack Hunt musicals and musicians through the years
Maggie Keber and Lisa Hardy gathered ex student musicians and singers together to perform items from past musicals.
Exhibition: 'A History of Jack Hunt'
Language College South American themed activities
Sports College activities (tennis tournament, cricket match)
Dance performances
Gymnastics demonstration
Official Celebration Event (6.15pm – 7.30pm)
Ex staff, ex governors, long serving current staff, current governors, local dignitaries, community leaders, ex Head and Deputy Head Prefects and other senior students were invited to this official event which comprised of formal speeches, viewings of the exhibition, powerpoints and old film and musical performances from a selection of musicians from the earlier concert. Refreshments were provided courtesy of Waitrose.
Social Evening (8pm – 11.30pm)
Provided a chance for all current and ex staff and invited ex students to get together to celebrate 40 years of Jack Hunt School. The theme of this event was a 70's Disco with fancy dress optional. Food was provided courtesy of Shah Jahan restaurant, Peterborough.
History of Jack Hunt School
The school was officially opened by Alderman Dr. Jack Hunt, chairman of the Education Committee of the then Huntingdon and Peterborough County Council, after whom it is named. Briefly, until education in the county was reorganised in 1976, it functioned as a grammar school.
Jack Hunt School became a Beacon school in September 1999 for an initial period of three years. Following a successful application to the then Department for Education and Skills, Beacon status was granted for a further three years with effect from September 2002. In 2004, Beacon schools came to an end nationally and Jack Hunt successfully applied to become a Leading Edge school.
After undertaking extensions and a remodel, Darren Campbell officially opened the new buildings at Jack Hunt School, on September 25th 2007.
Famous ex-students include...
Aston Merrygold- lead singer of boyband JLS
Keith Palmer- better known as Maxim Reality, MC with dance act The Prodigy
Nick White- Music Producer
David Norris - Footballer for Ipswich Town
If you are an ex-pupil of Jack Hunt, we would really like to hear from you. Do you have any interesting photographs or a story or two to share! Email us by clicking here and please leave a comment below...