Exam Information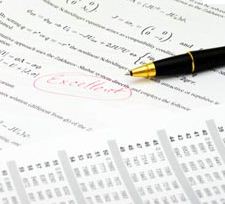 Exam Information – Summer 2021
On 4 January 2021, the Government announced that this summer's exams would not go ahead as planned. Grades for GCSEs, A Levels and other vocational qualifications will be determined by teachers, based on a range of evidence students have produced during the course of study. These grades will be reviewed and quality assured by the exam boards and students will receive results as usual in August 2021.
At Jack Hunt School we have produced a policy outlining how we will determine teacher assessed grades this year:
The Joint Council for Qualifications (JCQ) has also produced guidance for students and parents on how grades will be awarded this year, including information on how to appeal:
JCQ Guidance for Students and Parents/Carers
Ofqual has produced a guide for students about how grades will be awarded this summer for general and vocational qualifications:
We recently published information for Y11 and Y13 students on how we are managing assessments with videos and resources which outline how the assessment process will work and details on how each curriculum area will be assessing students:
Y11 and Y13 Assessment Information
Exam Results Summer 2021
Exam results are being issued as normal this summer on the following dates:
A Level Results Day:
Tuesday 10 August 2021, 9am
GCSE Results Day:
Thursday 12 August 2021, 9:30am
Students and parents will be contacted directly by school with details of what to do on the day.
If you cannot attend in person on results day to collect your results please contact Mrs Paice, Exams Manager at the school, by Friday 16 July 2021.
On both days, members of teaching staff will be on hand to give advice and help to anyone who has any queries or issues relating to their results. They will also be able to advise students who are not happy with their results what next steps they can take.
There is an appeal process in place this year and further information can be given on results days.
Stage 1 Appeal – centre review form (Stage 1 Appeal form)
Stage 2 Appeal – appeal to awarding organisation form (Stage 2 Appeal form)
Exam Certificates for Year 11 and Year 13 Leavers in 2021
Certificates for A Level, GCSE and vocational qualifications for students who are leaving school in June 2021 will be given out at Presentation Evening in December 2021.
Any students moving onto sixth form at the school will be given their GCSE certificates during Year 12
Exam Certificates for students who left before summer 2021
If you have not already received your exam certificates, they may still be available in school. Please contact Mrs Paice, Exams Manager, to arrange to receive your certificates.
Please be aware that we do not have to keep certificates for more than 12 months and awarding bodies will charge for obtaining copies of results.
Information for Candidates