Exchange Students Arrive Safely in China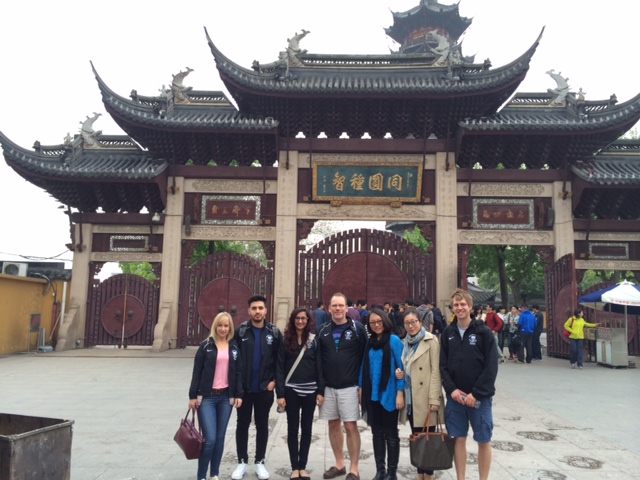 I am sorry as I am sure that many of you have been waiting on this message. We have had wifi issues and so have had to relocate to a different part of the school to access the internet.
The journey was long (Although Mr Crawley managed to sleep for 6 hours of it… he wore himself out having completed his year 10 reports...) Unfortunately the level of his snoring meant I slept for far fewer hours!
The students managed to sleep to differing degrees, but were very good on what was a long flight and again the air crew commented on how good they were.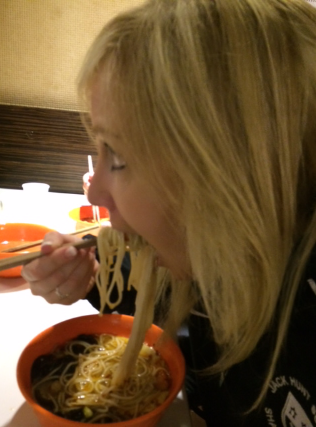 We were picked up at the airport by Eileen, our ever supportive Gold Apple School link teacher, and whisked to the Gold Apple School for a quick shower and then straight out to Long Hua temple, for a lunch of noodle soup. We spent some time in the peace and tranquillity of the temple before heading to a super market to allow essential items (Oreos, coca cola and sweets) to be purchased. Then dinner, again a very Chinese affair, stir-fry cooked in front of us as we waited. Chop stick handling is coming on very well and all are fed… as Miss Wilkins photo shows!
Students are very tired, but I think a full day means that they will sleep well tonight (they are all in bed and asleep now) and will be refreshed and recovered for tomorrow. We are being welcomed and introduced to the school at 8am tomorrow at the school TV recording studio, and then into lessons for the morning…. Another full day awaits.