A Quiet Day in Shanghai - World Class Judo, Sports Festival for 170 and Bananas!
It is hard to believe that we have only been here for 3 days as we have already managed to fit so much in!
Today we managed to have a later start, breakfast was at 7.45. Some lessons were especially laid on for us today so that we could experience some different classes. We started off with paper cutting, a traditional Chinese art form, then moved on to Judo, we all wore an assortment of ill-fitting pyjamas and the teacher demonstrated a series of moves on Mr Crawley, we were all very impressed, although Mr Crawley has admitted that he was actually a little bit scared. The teacher turned out to be an ex-national Judo champion, who is the coach of the current number 2 and number 4 World Champions! I think having seen the prowess of the visitors from the UK, she has seen that she has nothing to fear from the UK taking these titles any time soon!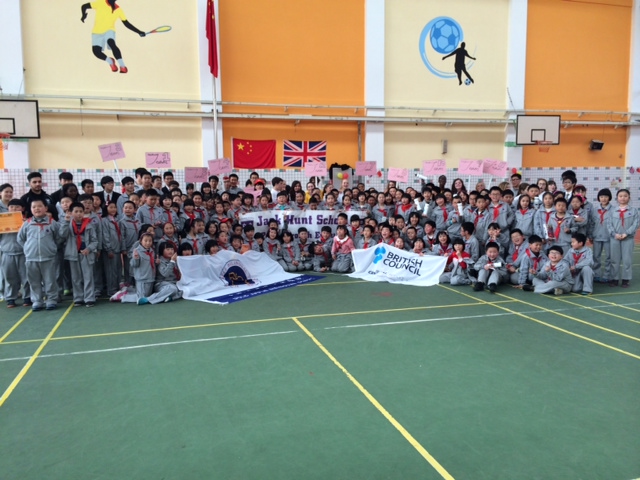 After lunch we had time for some final preparations for the primary school sports festival. This is the third time that we have run the festival and each year the event is ever more polished and students take on more and more of the leadership of the event, this is a key element of the project and it was great that we could stand back and watch student leaders take on all the many roles involved in running the event for 170. It was a really impressive event. In previous years Linda Dingle did much of the organisation of this and has set a strong foundation and ethos of student leadership for the event and this has grown and developed. The primary students really enjoyed the event, lots of smiles and competition.
The final session of the day was planning for our teaching tomorrow, we are teaching our first English and dodge ball lessons to the same classes who attended the sports festival so we already know and have worked with them, so this will, I am sure, be another successful day. Tomorrow Mrs Akhtar is teaching a model lesson, she had a planning meeting today and has been told that 50 teachers will be coming to observe… so I got of lightly last year as I only had 40 coming to see me!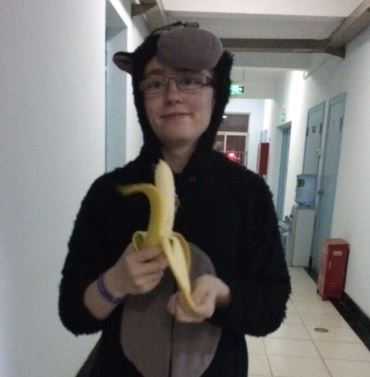 Children never fail to amaze me, today there were two ways. Firstly how well they did with the festival, secondly…. their desperation for fruit! We have eaten well, but there has been a bit of a lack of fruit, so Mr Crawley and I headed out to the supermarket to stock up on bananas and apples (Oreo cookies for Miss Wilkins and Mrs Akhtar!) these were all gratefully received!!
Tomorrow afternoon the students are heading off for their homestay, this is for 3 days as it is the spring holiday, they return on Saturday afternoon. They have been working closely with the homestay students and so have been getting to know them well.
All are now in bed asleep.
Best wishes,
Martin Barwise
Assistant Headteacher