An Eye-Opening Morning at a School for Migrant Workers Children
I could write so much about today, but as it is 10.45 and we have only just got back to school, I may have to miss out some of the details!

We have had another busy day… no surprises there. This morning we headed out to the Pu Guang – this is the school for the children of migrant workers. It is very different to the Gold Apple School, it was obvious when we looked in some of the windows – the reception class had 65 students and the classes that we were working with had 48 students, so rooms were crowded. The students were very excited to see us, and it was great to see another school. It was interesting to see how the students had short breaks between lessons, sweep the floors, pick up any litter that may have been accidently dropped and wipe down all the desks. The rooms were small, but spotless.

At the school we taught head shoulders knees and toes – the initial part of the lesson was to learn the parts of the body through call – response. Then we broke into song. One group, perhaps through tiredness, managed to teach the song to the tune of 'London's burning' but the effect was the same, lots of happy singers. We sang loudly, quietly, fast and slow. The lesson was taught twice and students reflected upon their teaching using WWW and EBI and then developed it second time round.

The other lesson was dodgeball, again this was approached by the primary students with great gusto, and despite the rain, the school courtyard was soon full of dodgeballs being excitedly flung at each other. Our students did really well as it was raining throughout and I have seen drowned rats look drier!

We brought some lunch for the students in the school, and in turn we were fed by them, all too soon the morning was over and it was time for us to leave.

We have been told that the school may be under threat of closure and if this were to happen the students would have to return to the villages, so we did leave hoping that we will still be able to come again next year.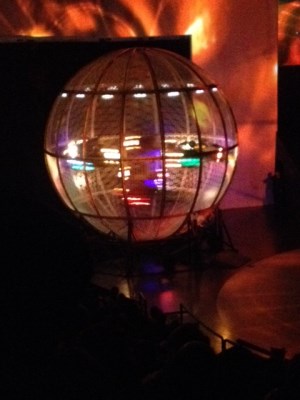 In the rain the roads of Shanghai seemed to get gridlocked, so we had a slow journey back to school, a quick change and we were back on the bus and out to the technology museum. This is a huge museum and all very hands on, so two hours seems too short, in between looking at the exhibitions and displays - (including a section on robots and spiders!) students managed to squeeze in some more shopping buying panda hats and even a koala hat(!) To a huge amount of complaints from students we had to go to KFC for dinner… We literally had to drag the students in and their disappointment at not being able to order a plate of chicken's feet was a sad sight indeed. So they had to put up with burgers and chips!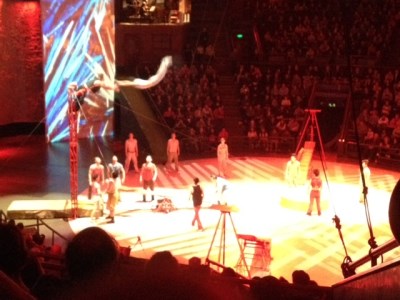 Another slow coach trip across the city took us to the theatre and the ERA show. This is now the 4th time I have seen it and I am not bored of it, I think that it would be impossible to be. The acrobatics and gymnastics are amazing to see, gasps from the audience echo around the arena and how they manage to have 7 motorbikes performing loops whilst flying around the inside of a small metal sphere… I just can't get my head around it.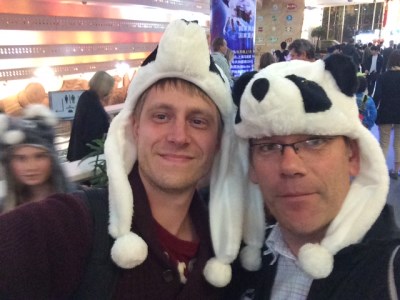 As you will see from the pictures we have lots of happy but tired students, each time we get on the coach we quickly start to fall asleep! Also Mr Crawley and I have managed to source a new set of headwear, in our ongoing effort not to look like tourists!
Tomorrow is a full day sightseeing, the Pearl Tower and river cruise!

Enjoy the bank holiday!

Regards,

Martin Barwise
Assistant Headteacher