Chicken Watch 2014
We have been following the events as our eggs hatched and the chicks grew from fluffy bundles to lightly feathered creatures. We set up a Live Webcam to watch however, the chicks have now moved on to their new homes so the video is no longer live.
We hope you enjoyed being part of our project with the 'Happy Chick Company'.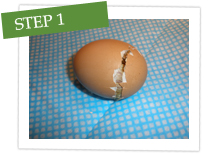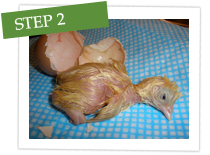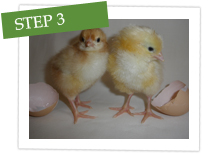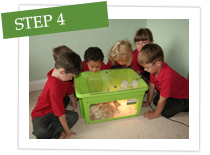 The Chicks Fly The Nest

Posted: 30/06/14

Friday was our last day with our little feathered friends.

Check Out The Chicks Names!

Posted: 26/06/14

Mrs Larrington just can't help herself, the chicken puns continue with all the chicks now having species appropriate names!

Things are Livening Up Today

Posted: 25/06/14

The chicks are rapidly growing and have been hopping, skipping and jumping around their enclosure today!

Chickens are back!!!!

Posted: 24/06/14

Chickens are back... Counted 8 out on Friday and counted 8 back on Monday...Thank You Mrs Cliffe!!

Monday was manic , queues along the corridor The Eggs Factor eggcitement continues!! So do the awful puns!!!

A Weekend Away

Posted: 20/06/14

The Chicks have gone away for the weekend and we have left the last two eggs in the incubator in the hope that they might still hatch.

A New Home.

Posted: 20/06/14

8 baby chicks and a new home.

The Circle of Life

Posted: 19/06/14

It's mixed emotions this morning.

The "Egg-citement" Begins

Posted: 19/06/14

As the sun rose this morning, movement could be seen in the incubator. Two chicks had hatched overnight and at around 7:30 this morning, we watched our third chick hatch live on camera. check out the video clip here!

All Quiet on the Chicken Egg Front...

Posted: 18/06/14

No news yet...Still waiting for new chicks to appear !!!! Now listening to Radio 1, perhaps this will get them going!!!! If this doesn't work back to Love Songs tomorrow!

Eggs are here!!!!!!!

Posted: 17/06/14

The Eggs have been delivered..Chicks should be hatching in the next few days!!!
News Feeds
You can subscribe to a feed of the latest blog items, using the link below. Subscribing to this news feed is free and will keep you upto date with the latest blog stories that have been posted. You can view more information about how establishments like the BBC use RSS feeds for their content.
To subscribe to this feed simply right-click on the link below, click "copy shortcut" and then paste the URL into your feed reader software.