A Jam Packed Day in Shanghai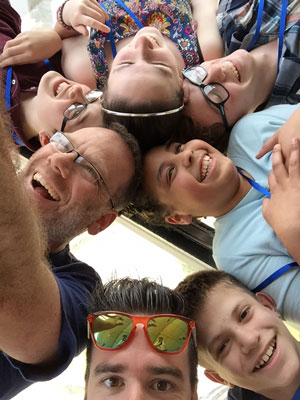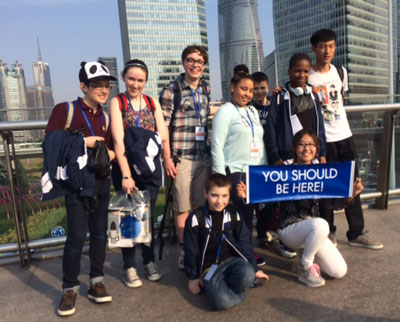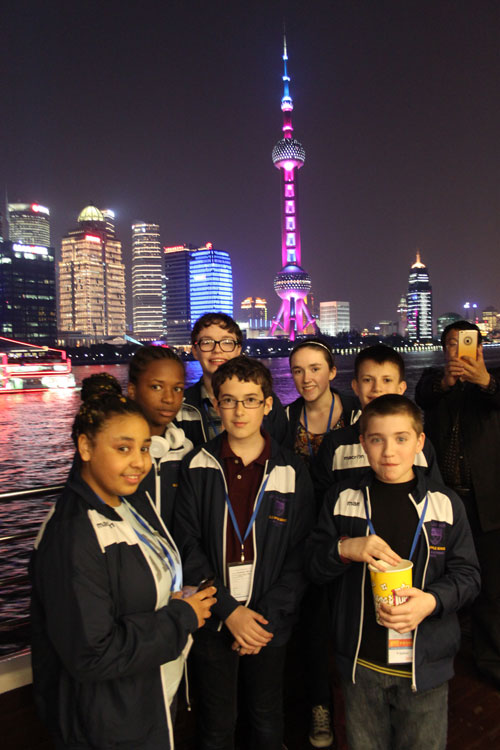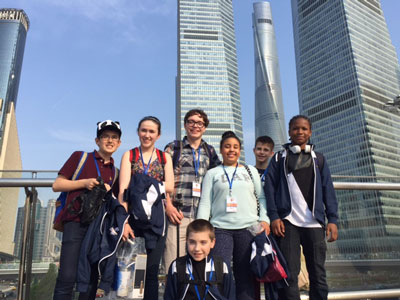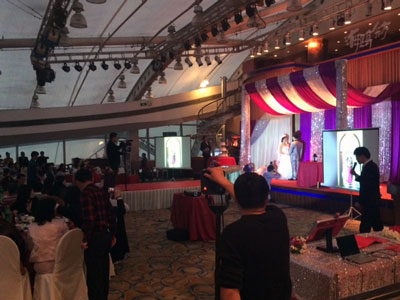 Today was our first day in Shanghai, all the students slept well. I think that having had a busy first day meant that they all got a very good night's sleep, also being Sunday meant that they could all have a lie in, so no need to be up until 7 am! Breakfast was well received, no sign of a dumpling, but pancake, raisin bread and a cold egg. When this was polished off we hopped onto the minibus and met Alex our tour guide and headed to the Science and Technology Museum. This is very interactive and the students had great fun with astronaut training activities to develop dexterity in zero gravity, archery against robots and a walk through journey of the digestive tract! We had lunch at the museum, some more adventurous than others with the Chinese food, although those ordered cheese pizza were surprised to find that amongst other toppings was a generous helping of peas and carrots – one way to ensure that they get their 5 a day!
From the museum we headed to the market for a quick shop, students only had 20 minutes here so it was a case of high speed haggling, and they soon bagged some bargains, panda's, T Shirts, pictures etc. I was able to top up my waving cat collection too!
Back onto the bus and off to the Pearl Tower, this is always a highlight of the trip and the day was pretty clear so we had good views across the city, the glass floor was a hit, but a little too disconcerting for some. From the height of the tower we could look over the other skyscrapers in Pudong, the newest and largest – The Shanghai Tower is now completed, it is funny to think that this was just having its foundation dug on our first trip, this city grows and grows at a real pace.
Back down staff had time for a quick caffeine fix and students found an assortment of ice-cream and lollies, then we headed for the Shanghai Museum, this was a chance to walk through the streets of old Shanghai and see just what it was like in years past. From the museum we walked through the city to the shopping centre and the restaurant for dinner, and whenever we stopped for a photo found that lots of Chinese were also wanting to take snaps and join our group photos! After a lot of walking it was good to have a sit down and a rest. Then off to the harbour for our River Cruise.
We had a 20 minute wait and one of the party needed the WC so we nipped into a hotel and asked if was OK for him to use the facilities, after much discussion they agreed, I thought it was a bit of a long discussion, but realised why when we got up stairs and found we were in a wedding that was in full swing, the MC was busily announcing that the bride and groom were to go onto the stage for the first kiss, as we had to nip past him to reach the facilities! I was tempted to hang around for the cake cutting at it looked delicious, but alas we had a boat to catch.
Again the river cruise was a highlight, the sky scrapers are doing a light show and the historic waterfront of the Bund is illuminated, an amazing sight to see. The cruise allowed a 'literacy focus' for the day on prepositions, namely the use of 'when' and 'if', as all the safety announcements talked about when we had an accident, rather than if!
All back at school now, tomorrow we have an early start as we have the flag raising ceremony and official welcome. Then students are in lessons and the afternoon planning the sports festival. I have a meeting with the headteachers of the 7 school in the next phase of the British Counsel connecting classrooms project. As seems to be the usual way, I have been asked to give a speech… 40 minutes! So preparing that will be my next job this evening!
I think that all will sleep well again tonight.
Ps… Message from Will to Mum….
'Did you pack my blazer?'