Miles Jupp Awards Primary Writers
"Starting a story is always the hardest part. Looking at that blank page, it's daunting!" – Miles Jupp.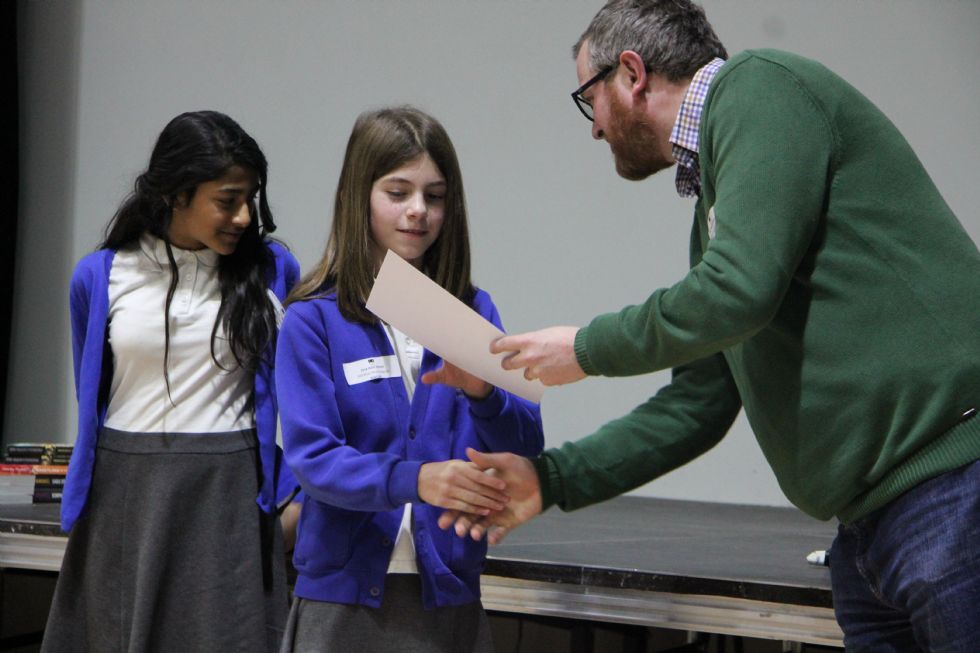 On Friday 27 January, Jack Hunt School hosted the 500-word National Literacy Trust competition, welcoming partner primary schools from the local community to participate in this event. Organiser Mr Fry, Headteacher from Ravensthorpe Primary had become tired of his students and students from the local community not winning anything for their superb work, and so he got in touch with the National Literacy Trust. As a result, this fantastic new competition was born. Miles Jupp, from the National Literacy Trust joined with the budding young scribes for an afternoon of creative fun.
Mr Fry launched the event by relaying how the competition had been conceived, before handing over the microphone to Miles for an interesting insight into his life and career in acting and writing. Parents and students from the cluster primary schools had a chance to participate in a question and answer session with Miles.
Miles and Mr Fry were impressed by the quality of the students' work and were delighted to hand out bronze, silver and gold certificates to the schools that attended.