Senior Citizens Bowled Over
On Tuesday 21 March 2017 a handful of Sixth Form Students gathered ready to make their way to St Andrews Church to meet a local Senior Citizens group, the Netherton Community Club. The students went along to play games, talk, enjoy tea and eat biscuits.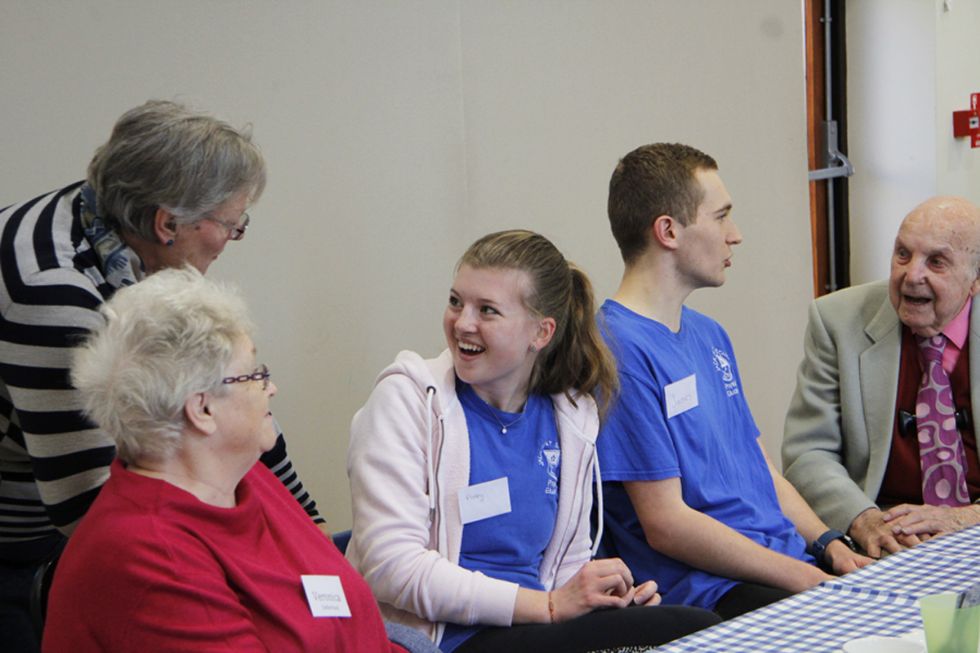 The Sixth Formers set up a game and the senior citizens were invited to come down and have a go at Bowls, which was such a huge hit last time they visited. While this was going on the rest of the group struck up conversations with some of the seniors, laughs and smiles where in abundance with the sixth formers sharing their aspirations about what they want to do in the future, while the seniors were sharing their wisdom and giving them some life advice. The Netherton Community Club has been running for over 10 years and was run by one lady called Margaret who was very caring and kind, everyone spoke highly of her as she keeps this elderly community group together. The School's Sports Leaders have been three times before and it helps them with their Community Service but they also enjoy getting to know the Senior Citizens. Student Alice Taylor said they enjoyed last year's first visit so much that they organised to go again.
Keep up to date with our latest news

Facebook

Twitter

School News App