Jack Hunt School Student Concert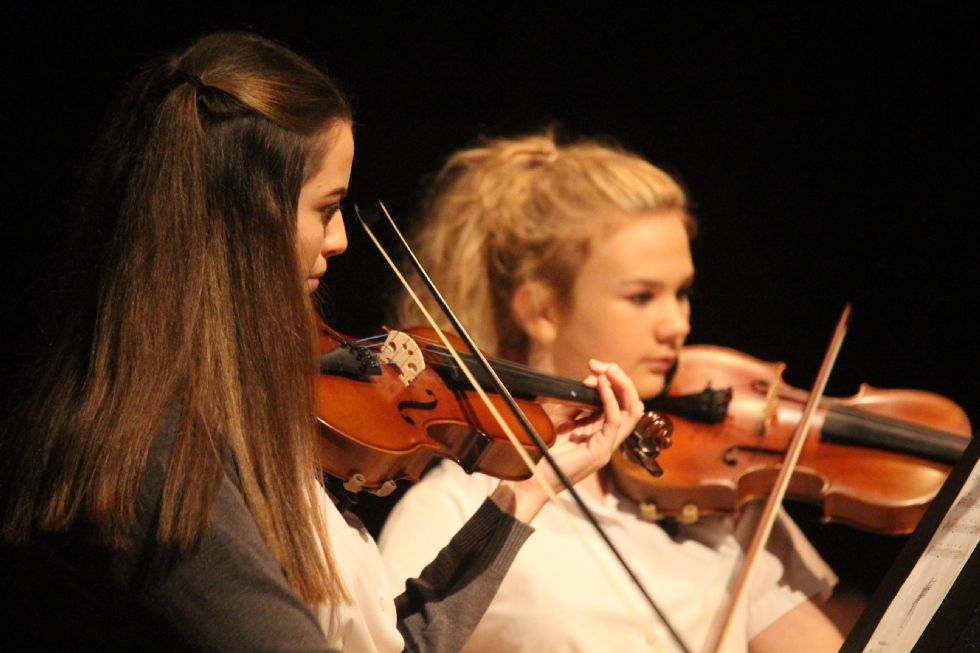 Towards the end of last term, the musical students of Jack Hunt put on a musical performance to show off their talents and brought in the festive season.
Groups of students from the Concert band, Concert Choir, Woodwind Ensemble, Brass Group, String Group, Soul Band, Jazz Band and Senior Choirs; along with solo Lottie Hood, Ayesha Patel, Darcey Murphy put on an excellent performance of songs from Christmas classics such as the 'Snowman', 'Baby, it's cold outside' and 'Wonderful Christmas' to Disney hits such as 'You have a friend in me' and 'I see the light.'
The evening was a great success and really showed off the talent of Jack Hunt students. The concert also saw the young pupils from Sacred Heart Primary school, sharing their singing expertise by performing 'Jesus, he is born today' and 'Gloria, Gloria'; a great insight into the talent coming through to Jack Hunt in the coming years.
Mrs Kilbey ended the evening with: 'What amazes me each year is the range of talent that we have, people singing one moment and playing instruments the next; and then those who play instruments don't just play one, they play two or three. Everyone is a wonderful member of the team and you can see the support they give each other.'
Mrs Sargent and Mr Amos would like to extend their sincere thanks to all the staff and students who supported the event and hope you will join us for the school production of The Phantom of the Opera, which our wonderful students will be performing in February.