A Level results Day 2015
We are delighted with our A Level results this year. Overall we have achieved a 98% A*-E pass rate, 43% of our students have achieved A*- B grades and 65% have achieved A*-C grades.
Among the top performing students are Megan Reddy with 2 A* and 2 A grades who is taking advantage of the school's China programme and is spending the next year studying at Nanjing University; Rachel Jeffries-Harris with 2 A*s, 1 A and 1 B grade; Sanam Shahid with 1 A* and 2 A grades; Aisha Saddiqa with 1 A* and 2 A grades; Emma Cawston with 2 A*s and 2 Bs; and Shama Hanif with 2 Distinction*s.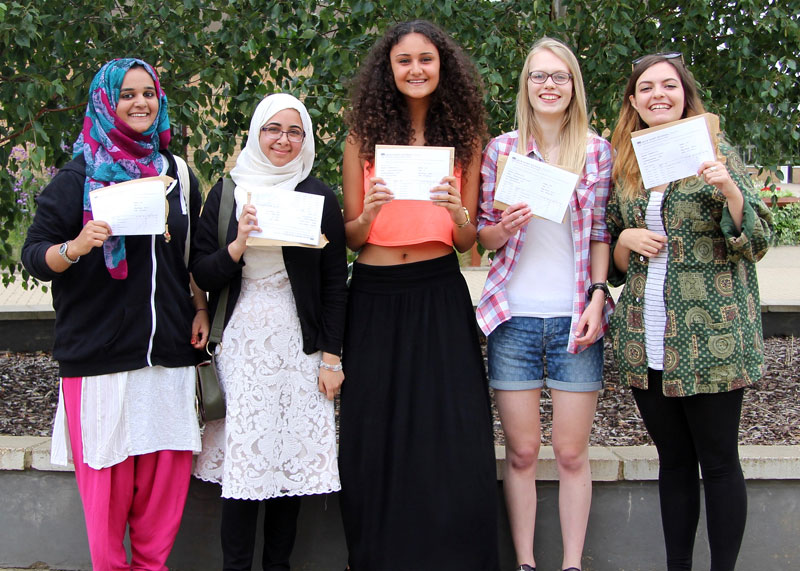 Pamela Kilbey, Headteacher, said "We are very proud of the dedication and hard work of our students and thrilled by their results, especially at a time of increasing examination rigour. We wish them very best of luck for their future and want to thank them for the positive contribution they have made to the school and the local community.