Careers & Education Fair for Year 12 & 13s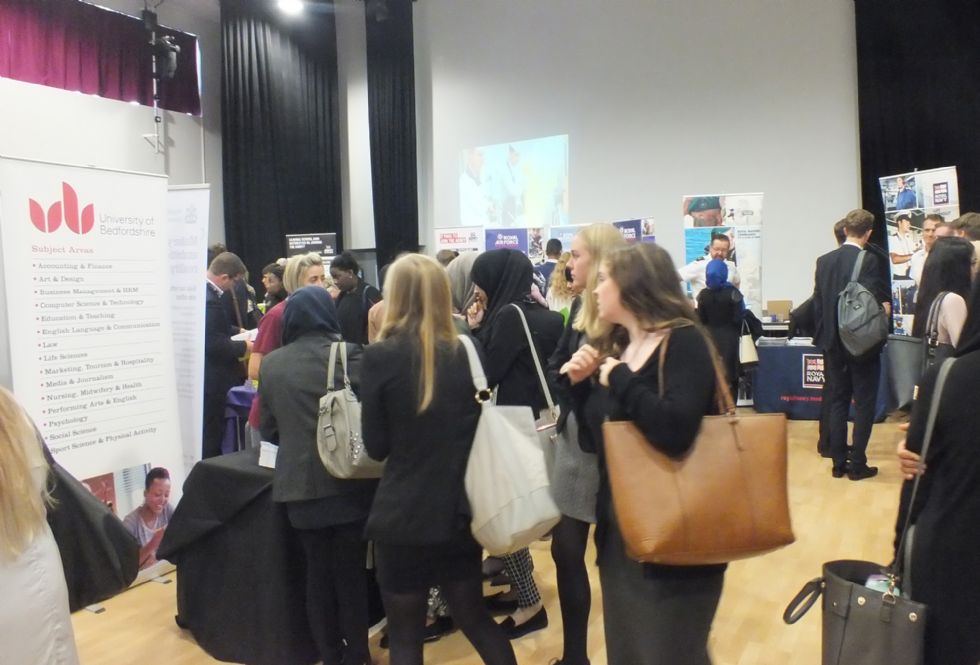 On Tuesday 20 September Apprenticeship providers and Universities were invited in to school for an Education & Careers Fair. Year 12 and 13 students were given the opportunity to walk around and ask questions of the different businesses and institutions to help inform the choices they are going to be making in the future.
When asked, students said that talking to the exhibitors has given them a lot to think about and that they were excited to find out more about degree level apprenticeships as well as what was on offer from universities.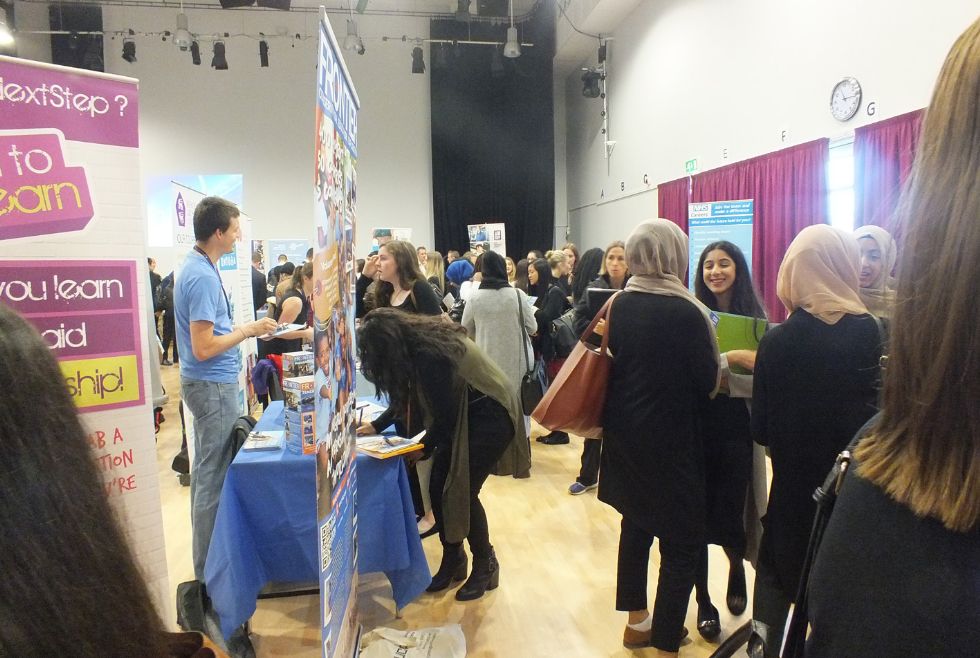 Some of our students will be attending the half term Higher Education Getaway provided by Anglia Ruskin University and University Centre Peterborough looking at careers opportunities in STEM Subjects (Science, Technology, Engineering and Mathematics).
Thank you to all the providers that took part including:
Army

Navy

RAF

NHS

Lincoln University
Bishop Grosseteste University, Lincoln
University of East Anglia
University of Northampton
Bedford University
Anglia Ruskin University
University Centre Peterborough
Peterborough Regional College
3A Apprenticeships (Aspire Achieve Advance) provider
New College Stamford Apprenticeships
JTL Construction and Plumbing Training Provider
Frontier Education and Exploration – Gap Year Provision
Positive Outcomes – National Apprenticeship Provider
Network Support Software
Frontier Education and Exploration – Gap Year Provision
Skills Service – UCAS statement writing support