500 Word Competition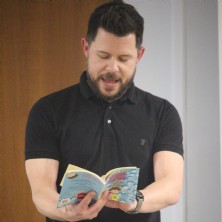 Student success with 500 word writing competition.
Students from Year 6 and 7 of the Jack Hunt cluster schools, came together on Friday 2 February to celebrate the creative work of the students with the 500-word National Literacy Trust competition. The students were tasked to write an original story on any theme or subject in 500 words or less. Each school then picked the best three, with the winning entry going through to the Grand Prize draw.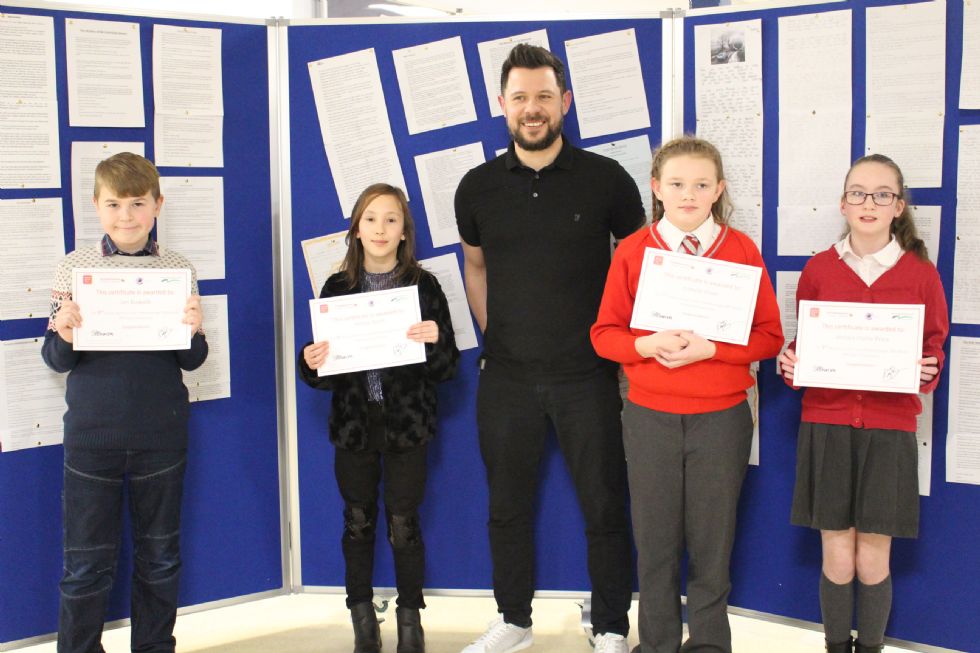 The Headteacher from Ravensthorpe Primary school hosted the evening which saw the winners receiving their certificates and prizes. There was also an inspirational talk given by award winning children's author, Guy Bass.
Guy engaged the audience in a fun and energetic storytelling of his childhood, as well as reading an extract from his new book 'Noah Scapes, can't stop repeating himself'.
Sally Atkinson, Manager of the National Literacy Trust Hub said: "We were delighted that Guy could join us to recognise the brilliant writing efforts of pupils in Peterborough. This is the second time we have run this competition, and once again we have been so impressed with the range of original ideas and writing techniques the pupils have used. "
The overall winners were:
1st: Honey from Eyrescroft
2nd: Isabelle from Sacred Heart
3rd: Jessica from Middleton
3rd: Jan from Paston Riding
Congratulations to all winners and thank you to Guy Bass for a wonderful speech.