Language Leaders Awards
Year 9 students from Jack Hunt School teach Year 4 pupils French and Spanish.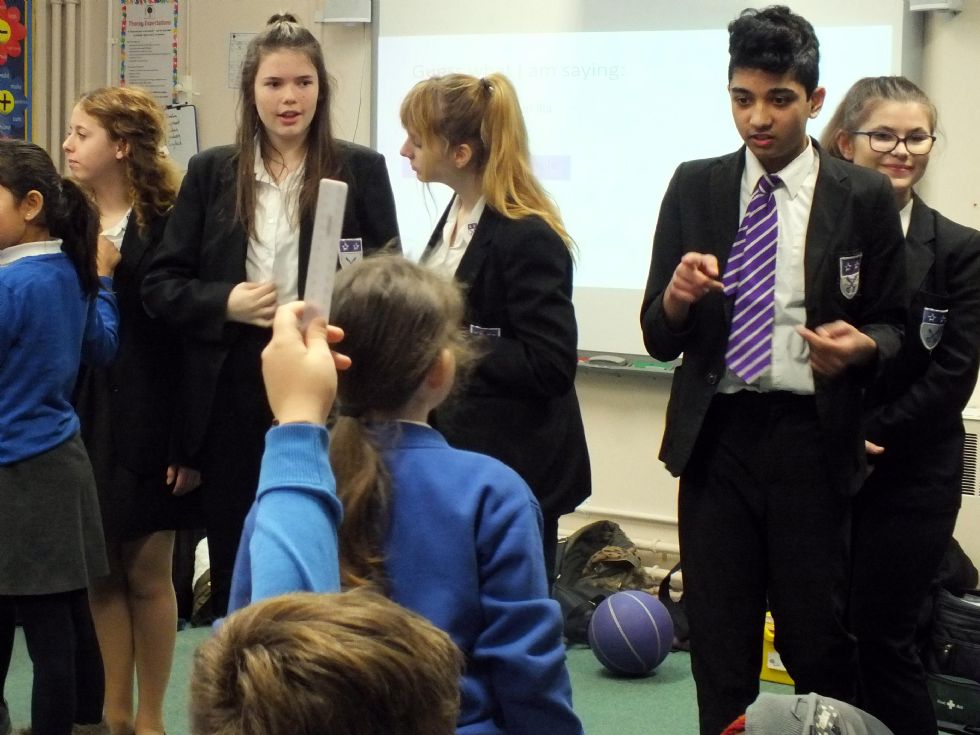 19 students from Year 9 have spent the past few months, attending the Language Leaders Award; learning skills to help teach primary school children the basics of Spanish and French.
They had been learning about planning/structuring lessons, changing your voice to suit the different environments and engaging your students through a range of activities.
The next part of the course was to visit to Thorpe Primary School and put their teaching knowledge into practice with two Year 4 classes.
The students split themselves across two subjects teaching one class. The first subject was teaching colours in Spanish. The colours were were taught to the students at the start of the session and the session ended with a game of Simon says getting the children to actively find items of that colour. The second subject was studying colours and animals in French, using worksheets to complete the tasks.
During the walk back from Thorpe Primary, the Year 9's were buzzing with excitement from the experience and discussing what they will do on the return visit. A sense of pride was seen across the students.