Presentation Evening 2018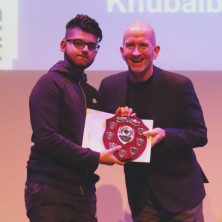 Wonderful evening of celebrating our students' success
Jack Hunt School's annual Presentation Evening was held on Tuesday 18 December. The event was a wonderful evening which saw many students, staff, parents and honoured guests come together to celebrate students' achievements throughout their time at Jack Hunt.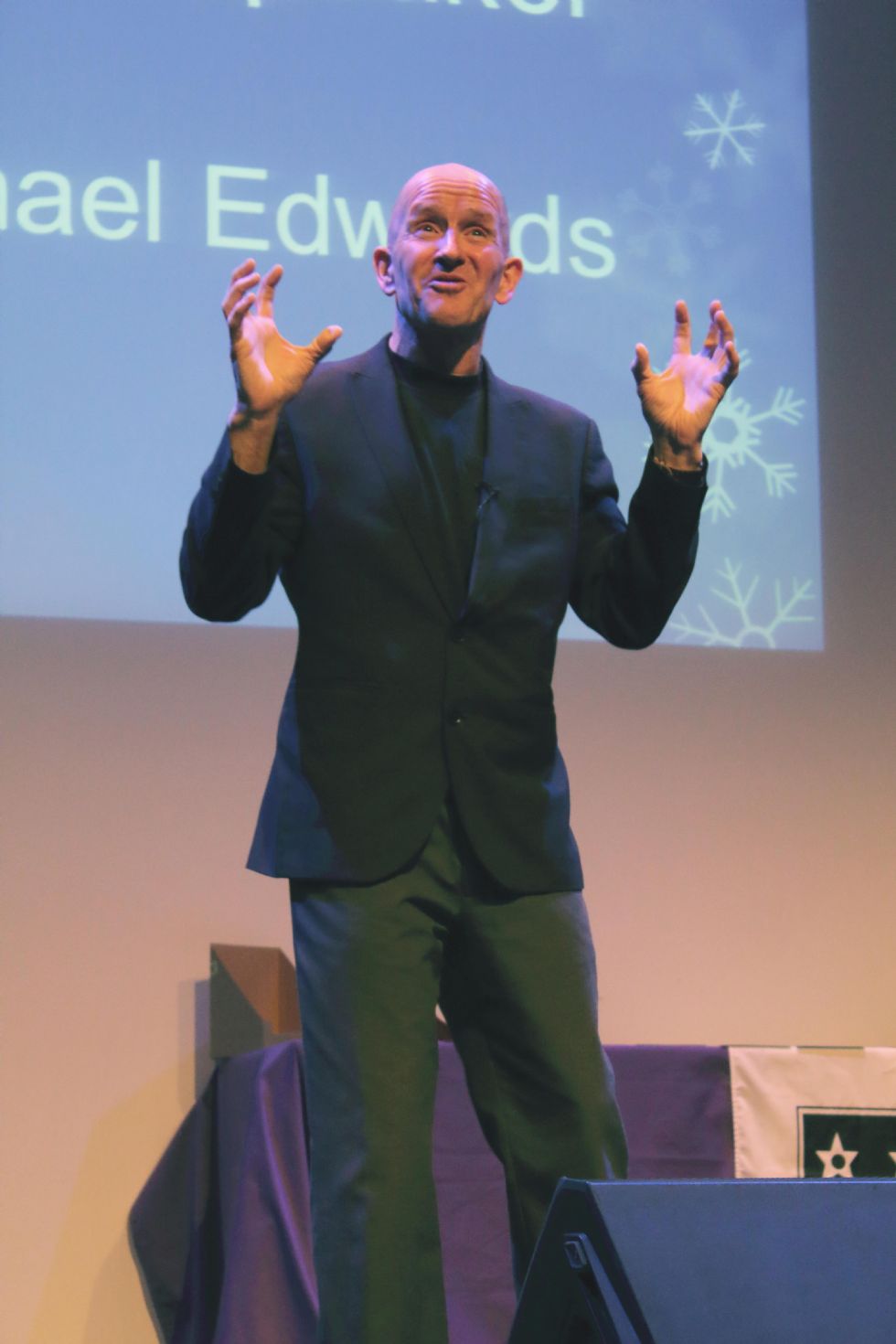 A number of guests attended including the Deputy Mayor and Mayoress Councillor John Fox and his wife Judy Fox, Mr and Mrs Ridgway our former chair of governors for 12 years, Councillors Lynne Ayres and Wayne Fitzgerald, Richard Marks our former Chair of Governors and former Headteachers Roy Duncan and Chris Hilliard.
The special guest speaker was Michael 'Eddie the Eagle' Edwards, who presented awards and certificates to the GCSE and A-Level students as well as special prizes to those students who were best in their subject. Eddie was the first competitor to represent the Great Britain and Northern Ireland team in Olympic Ski Jumping. Despite little skill for his sport, Eddie's heroic failures won the hearts and minds of the public and at the time of his Olympic entry, Eddie was the best ski jumper in Great Britain. In 2016 the hit box office film Eddie the Eagle was released, charting Eddie's journey to Calgary. Starring Taron Egerton and Hugh Jackson. In the words of the president of the 1988 Calgary Winter Olympics: "Some competitors have won gold, some have broken records and one has even flown like an eagle." Eddie motivated the audience by sharing his experiences and the impact hard work and resilience can have in ensuring success and eventual international recognition. It was an entertaining presentation with a crucial core message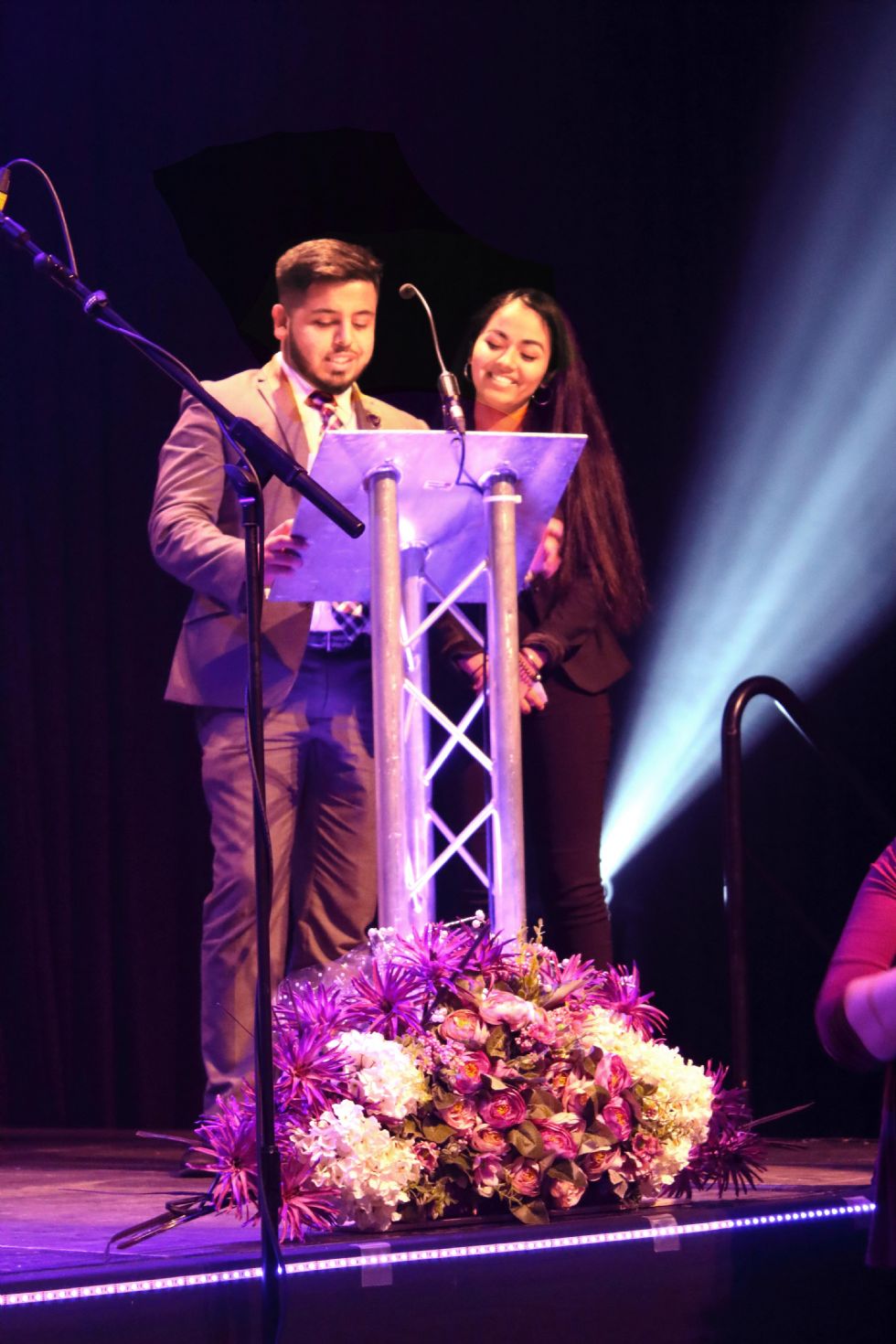 that anything is achievable.
A number of students received awards including Wilson Wang who won the Roy Duncan Award for best A-Level results and the Galileo Trophy for the student who has excelled in scientific investigation for further research in Physics. Peter Whyman also won 2 awards, the Barsby Trophy for best GCSE results and the Dennis Barrett Shield for student who has excelled in creating writing.
The evening came to a close with the Head Boy, Waqas Shahid and Deputy Head Girl, Sneha Bhatta thanking Eddie for his motivational and inspirational story that showed the importance of resilience and tenacity. The musical performances from the Senior Choir, Jazz Band and sneak preview of the school musical Little Shop of Horrors were of the highest quality and very enjoyable. Thank you to all involved who made the event a great success.