We Will Rock you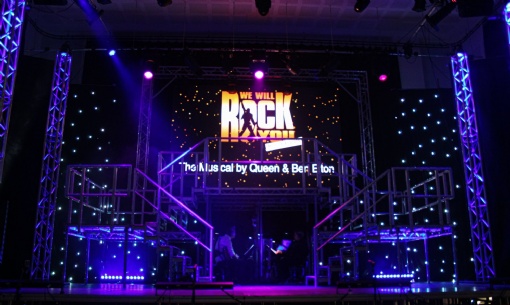 Jack Hunt School's Musical Performance
Wednesday 30th March was the final night of Jack Hunt School's production of We Will Rock You. The cast performed three fantastic live performances and two streamed performances, all of which were incredibly well received, the final show being sold out!
This year's production was We Will Rock You, the story follows two young rebels as they try to restore rock 'n' roll to "the iPlanet" in a post-apocalyptic world.
It was wonderful to have a live audience after two years of not being able to perform, the students and staff thoroughly enjoyed themselves throughout the process.
Everyone involved at every stage of this performance did a phenomenal job and all added to a memorable and inspiring show.
Miss Gemma Mills
Director
Please see link to go to the Gallery: We Will Rock You