National Theatre Schools Tour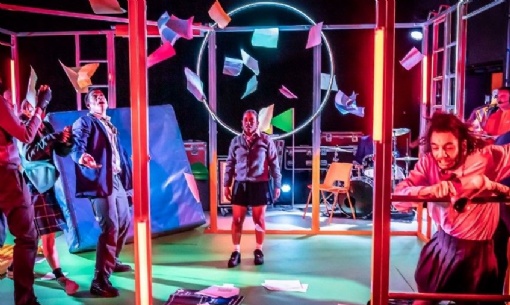 Photo credit: Marc Brenner
The National Theatre visited the school on Thursday 23 March with their touring production, Shut Up, I'm Dreaming, created by physical ensemble theatre company The PappyShow.
The production visited a different school every day for 11 weeks across 11 areas across England.
Shut Up, I'm Dreaming explores the hopes and dreams of young people in an uncertain world through an eclectic combination of movement, dance, music and audience participation.
The PappyShow is a physical theatre company which aims to platform marginalised identities and create diverse, joyful and collaborative productions rooted in the lived experience of their performers, bringing people together to move, dance, create moments of radical joy and share stories.