Morgan Sindall - Building a Legacy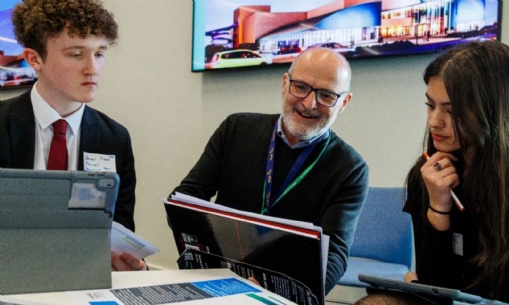 On the 2 May we had 7 Year 12 students who all study subjects like Geography, Maths, Science and History to attend a conference/workshop at Anglia Ruskin University at the new Peterborough campus.
This was in partnership with ARU, Growth Works and Morgan Sindall (a construction company) to help students practice and develop soft skills like leadership, teamwork, time management, problem solving all under the support of experts in different fields. The students, divided into teams of six, had to complete a design challenge. They were separated into job roles of project manager, structural engineer, quantity surveyor, architect, planner, building services engineer. An experienced professional for each role was also supporting students with the challenge and gave them insights into what the job and career involved. They were also informed of opportunities through degree apprenticeships, offering a route into the industry at degree level, but where they can also earn while they learn.