Urdu Teacher Celebrating Success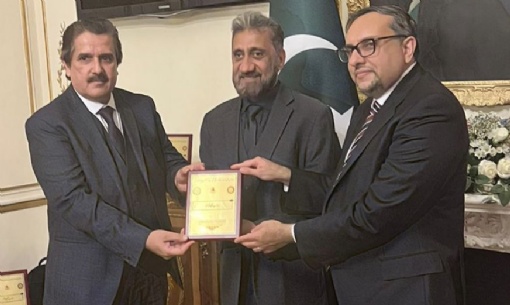 Mr Nawaz receiving his award.
Urdu teacher Mr Nawaz was invited by the Institute of Urdu Language and Literature University of the Punjab Lahore to a formal acknowledgement ceremony for his invaluable contribution to Urdu teaching and learning. Mr Nawaz has had his efforts highly commended by both the Pakistani High Commission and Punjab University. Mr Nawaz's work serves as a shining example of dedication, passion and perseverance, which inspires countless individuals who are striving to promote their cultural and linguistic heritage. A ceremony took place at the High Commission of Pakistan in London at the end of October.