Safer Together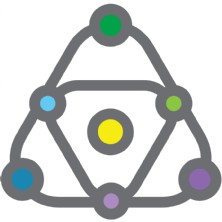 The Peterborough Pupil Referral Service are hosting the first ever "Safer Together" Event on Tuesday 11th July 2017. This event is aimed at both parents and professionals working with secondary age
pupils.
The Peterborough Pupil Referral Service are hosting the first ever "Safer Together" Event on Tuesday 11th July 2017. This event is aimed at both parents and professionals working with secondary age pupils. It will provide a unique opportunity to meet other people working together within your community to keep children safe throughout the various stages of their lives. There will be a variety of stands, workshops and people to talk to, allowing you the chance to explore topics in more detail. The event runs from 4:00-6:30pm and will be hosted at the City Learning Centre which is found on Williamson Avenue (PE3 6BA). The workshops will run for 30 – 40 minutes starting at 4.15pm and include topics such as:
· Educate against Hate: Preventing Radicalisation
· Child Sexual Exploitation
· E Safety: On Line Safety, know your friends
· Young Drivers
· Drug Awareness
· Beating the Bullies
· Gangs
There will also be the opportunity to speak to other professionals attending the event about;
National Citizenship Service, Drugs, Mental Health, Fire Prevention, Home Security, Behaviour Support Service, Tricky Times project / HMP Whitemoor, Community Connectors, Local Safeguarding Children Board, Solutions 4 Health.
Events such as these can offer valuable insight into the lives of young people in the modern age, often presenting viewpoints which haven't been previously considered and informing people of issues or challenges that they may not have realised existed.
Light refreshments, play activities for primary age children and limited parking will be available.