Students Share Lessons With Hollywood Star
Jack Hunt School's visit to the Holocaust Centre in Laxton provided an opportunity for its students to share their lessons with Hollywood star Liza Minnelli.
The unique lessons provided by the Holocaust Centre are an invaluable opportunity for all ages to experience the horror of World War Two first hand through the eyes of a survivor. Jack Hunt School has often used this experience to help promote social harmony and promote the tolerance of other cultures. Its work on Pledge Against Prejudice last year had allowed many young leaders to educate the local community about the importance of listening to others and sharing their stories. As such the school's latest trip sold out within two days as students in Year 11 had another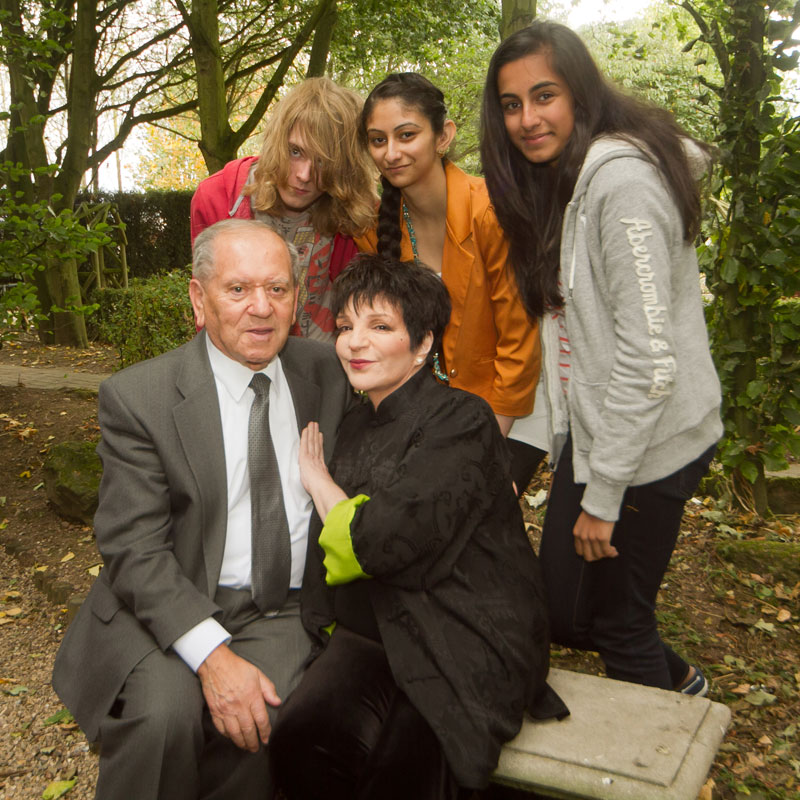 chance to develop an insight into why the holocaust happened and how it affected the lives of ordinary people.
On arrival at the centre the Jack Hunt students and staff were introduced to the first of the special visitors, Holocaust Survivor, Arek Hersch, who had experienced six camps as a child. This was a very moving experience as the students were told of his life story and explored the museum. The Director of the Aegis Foundation then informed the school that there was going to be another visitor - none other than - Liza Minnelli. She was being interviewed for East Midlands Tonight, The One Show and Sky News and the Jack Hunt students were invited to be a part of it.
Liza Minelli joined the Jack Hunt students for a two hour question and answer session with Arek Hersch. Arek spoke about the horrible conditions he experienced working as a slave labourer at the age of 12, and his experiences in Auschwitz where he lost his first love. Before concluding with the harrowing Death March and how he has finally learnt how to cope with the living hell that was his childhood. The experience was moving. It was clear that Arek had touched, not only our students, but Liza too.
A number of Jack Hunt's students were invited to talk to Liza about how the story had touched them. Ayesha Quaraishy, Erindeep Birk and Harry West spoke to her at length and were also part of the media circus which followed Liza.
Paul Fowler, Curriculum Area Leader for History said, "It was fantastic to see our students sharing their experiences with such a Hollywood Legend". I'm sure they will never forget it."
Photo above shows:
Jack Hunt students, Harry West, Erindeep Birk and Ayesha Quraishy with Liza Minnelli and Arek Hersch
Photo by: Paul Saxby